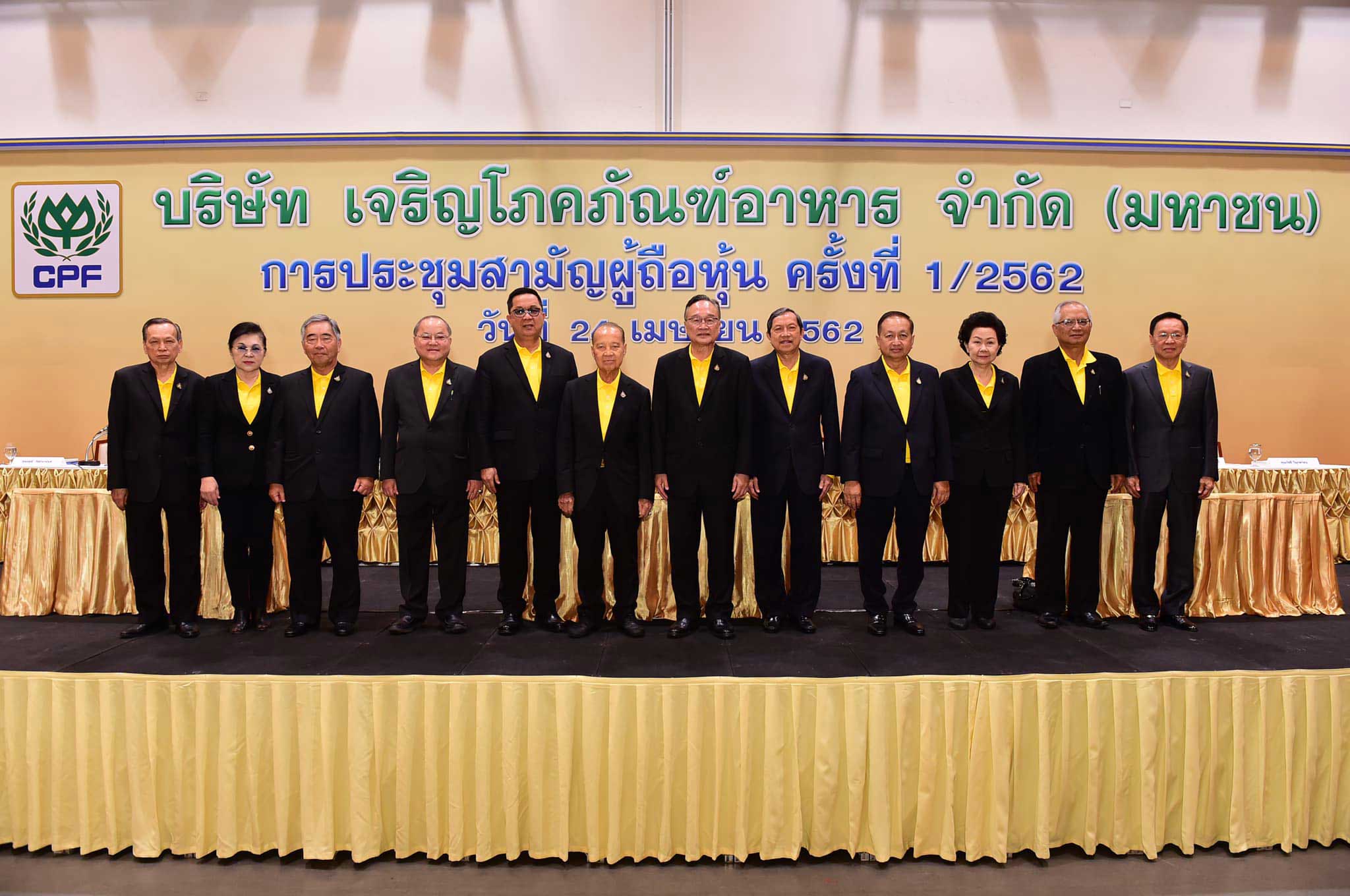 CP Foods will pay dividend of Baht 0.30 per share in May
Charoen Pokphand Foods Public Company Limited (CP Foods) announced at the Annual General Shareholders' Meeting No. 1/2019 the dividend payment for fiscal year 2018 of Baht 0.65 per share in total.
CP Foods already distributed the first dividend payment of Baht 0.35 per share on September 7, 2018, the rest of Baht 0.30 per share will be made on May 23, 2019.
In 2018, CP Foods has reported total net profit of 15,531 million Baht or an increase of 2 percent when compared with the previous year. The growth was derived from overseas operating performance and effective cost management.
At the meeting, the company also announced re-appointment of Mr. Chingchai Lohawatanakul, Mr. Adirek Sripratak and Mr. Pong Visedpaitoon for another term. Moreover, Mr. Vinai Vittavasgarnvej is appointed as new independent director and Mr. Soopakij Chearavanont is appointed as new director in replacement of Dr. Chaiyawat Wibulswasdi and Mr. Min Tieanworn, whose terms were also due on the date of this meeting.