As we place product quality and safety at the heart of our packaging design, we also emphasize the consideration of environmental impacts from resources used for packaging production to post-consumption. The Company is determined to develop sustainable packaging design and management based on the concept of Circular Economy throughout the value chain. The approach has the objective to optimize resources used in packaging production, to reduce packaging waste, and to promote the use of environmentally-friendly packaging materials in accordance with the Sustainable Packaging Policy and Principle though plastic packaging reduction initiatives as follows: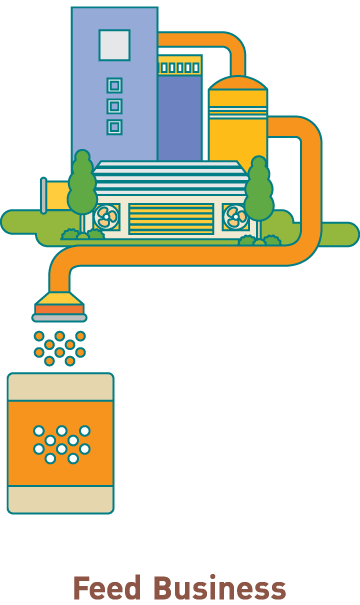 BULK FEED TANK
Since 2013, we have replaced plastic animal feed bags with bulk feed tanks in our livestock feed business. In 2020, the Thailand operations were able to reduce 71% of use of plastic bags. We expanded the practice to overseas operations in eight countries, namely Laos, Cambodia, Vietnam, Malaysia, Philippines, Taiwan, India, Turkey and Russia.
---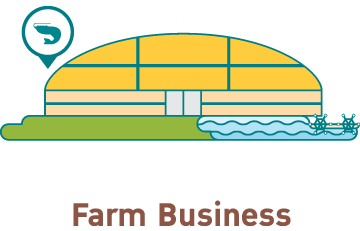 Q-PASS TANK
Since 2006, the Company has replaced over 99% of plastic bags with the Q-Pass Tank to transport shrimp post-larvae to customers. This has helped reduce the use of more than 130 million plastic bags.
---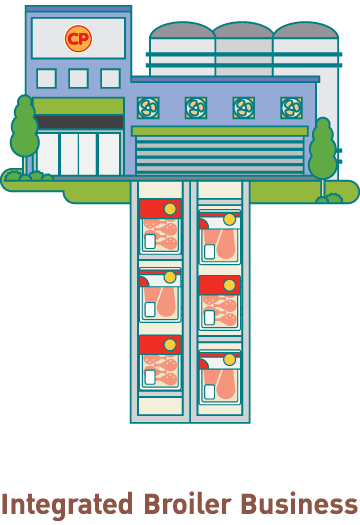 Plastic Reduction in the Production Process
Since 2006, the integrated broiler business has replaced plastic bags with stainless steel trucks to transfer products within the production processes. This approach has reduced the use of more than 93 million plastic bags in the production processes.
---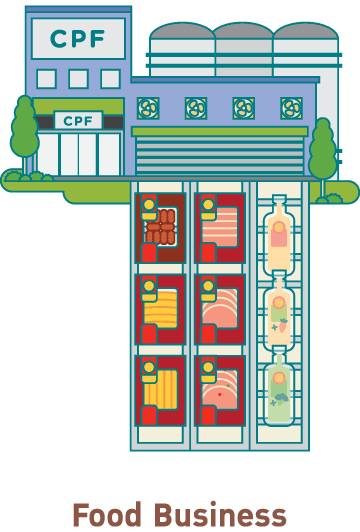 Environmentally-friendly Food Packaging
The Company is determined to optimize resources used in packaging production. We attempt to source packaging that contain recycled material in non-food contact packaging (Secondary Packaging), i.e., corrugated boxes. Those packaging contain recycled material at the average 85%. In addition, we try to reduce the amount of paper and plastic used by decreasing thickness, size or redesigning form of packaging while ensuring the properties and performance in preserving food safety and maintaining full nutritional values. The Company set the target to reduce the use of paper and plastic material at 1,000 tons by 2025.
Moreover, we have developed compostable plant-based bioplastic trays made from renewable resources, namely Polylactic Acid (PLA). In 2015, we were the first company in Thailand to use such trays in chilled raw chicken and pork products.
---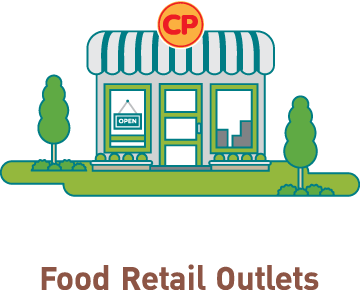 "No Single-use Plastic Bag"
CP Freshmart supports the reduction of single-use plastic waste to support the government's policy which started from 1 January 2020. This campaign aims to encourage customers to reduce the use of single-use plastic bags, creating a collaboration for solving the plastic waste issue.