As we put product quality and safety at the heart of our packaging design, we also emphasize the consideration of environmental impacts from resource uses for packaging to post-consumption. The Company is determined to develop sustainable packaging design and management based on the concept of Circular Economy throughout the value chain. The approach is intended to optimize resources used in the production of packaging, reduce packaging waste, and to promote the use of environmentally friendly packaging materials in accordance with
the Sustainable Packaging Policy
and Principle though plastic packaging reduction throughout value chain project as follows: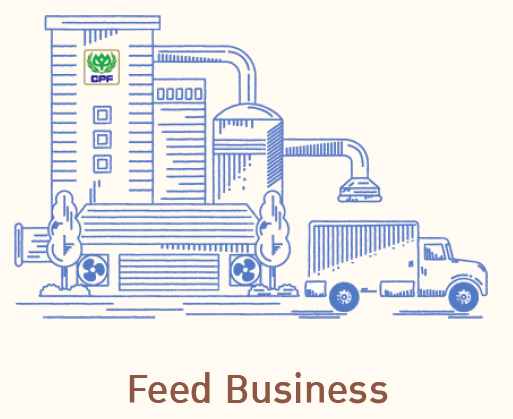 BULK FEED TANK
Since 2013, we have replaced plastic feed bags with Bulk Feed Tank in our livestock feed business. In 2018, the Thailand operation was able to reduce 62% of plastic feed bags, accounting for 9,600 tons of plastic which is equivalent to a GHG emissions reduction over 30,000 tons CO2e per year. We have expaned the practice to overseas operations in eight countries, namely Laos, Cambodia, Vietnam, Malaysia, Philippines, India, Turkey and Russia. Plastic feed bags from those overseas operations were reduced by 31%, accounting for 2,800 tons of plastic which is equivalent to GHG emissions reduction over 6,600 tons CO2e per year.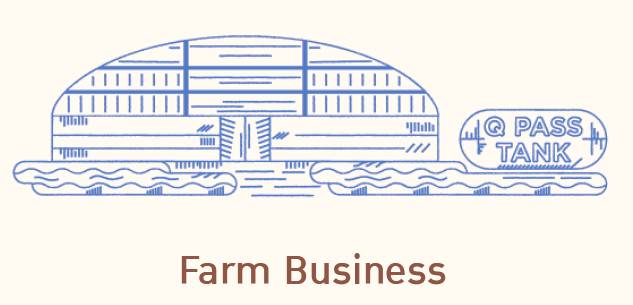 Q-PASS TANK
Since 2006, the Company has replaced over 99% plastic bags with Q-Pass Tank to transport shrimp larvae to customers. This helped reduce 130 million plastic bags or 1,700 tons of plastic, which is equivalent to GHG emissions reduction over 3,700 tons CO2e.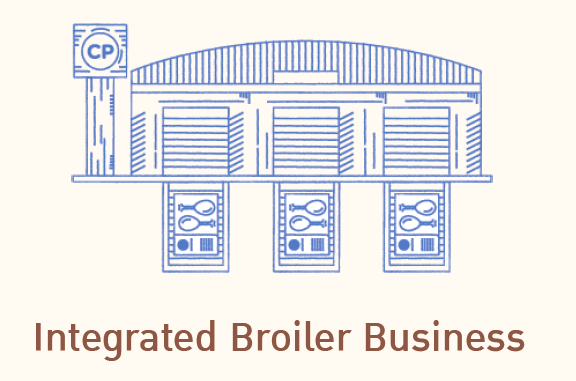 Plastic Reduction in the Production Process
Since 2006, the integrated broiler businesses have replaced plastic bags with stainless steel trucks to transfer products within the production processes. This approach reduced more than 93 million plastic bags in the production processes, accounting for 4,300 tons of plastic which is equivalent to GHG emissions reduction over 29,000 tons CO2e.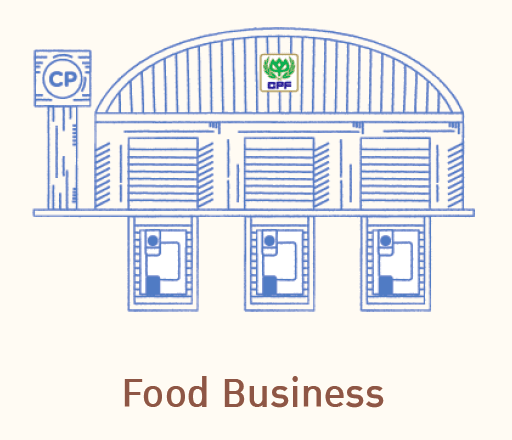 Environmentally-friendly Food Packaging
The Company is determined to optimize resources used in packaging, while ensuring the properties and performance of reserving food safety and maintaining full nutritional values. Since 2007, we have reduced the use of plastic and paper for more than 1,190 tons and 1,650 tons respectively.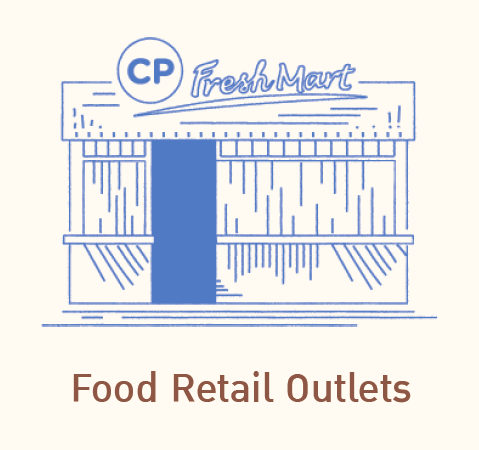 "Say No to Plastic Bags When Shopping a Few Items"
CP Freshmart supports the reduction of single-use plastic waste through a campaign to urge customers shopping a few items to refuse plastic bags. At CP Freshmart, every Wednesday is a plastic bag free day. This aims to encourage our customers to reduce the use of single-use plastic bags, creating a collabouration for solving the plastic waste issue. It is expected that this initiative will help reduce 5 million pieces of plastic waste a year. In addition, 10 shops in Bangkok and its vicinity have planned to be the piloted spots in order to take back and collect post-consumer packaging for recycle process.