Recognizing the importance of effective waste management to prevent impacts on the communities and the environment, we focus on optimizing our resource use, complying with the management standards, and valorizing waste from our production process.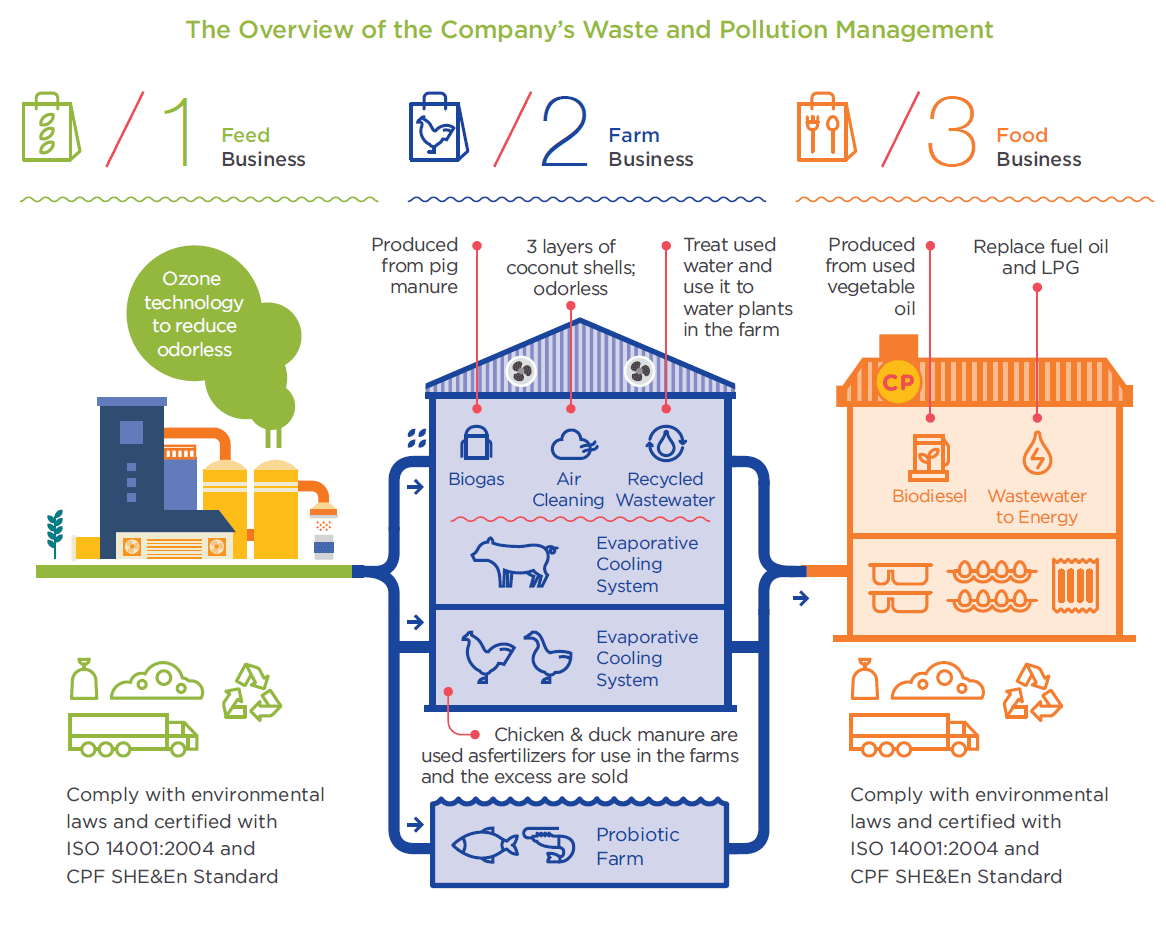 In 2018, we successfully reduced waste disposal to landfill and incineration per production unit by 24% compared to the base year of 2015. Since we reused the waste from Thailand operations for various purposes, for example, 87% was used as compost for in agricultural sector e.g., sludge and chicken manure, and 7% was reused as animal feed.
In Vietnam, the Company carries out Organic Vegetable Farming Projects on more than 150 swine farms across the country. For these organic farms, the Company uses compost produced from swine manure to reduce the quantity of waste by as much as 10,100 tons per year. The farms were able to yield more than 420,000 kg of chemical-free vegetables for employee and worker consumption each year, or the equivalent of 14 million Baht in value.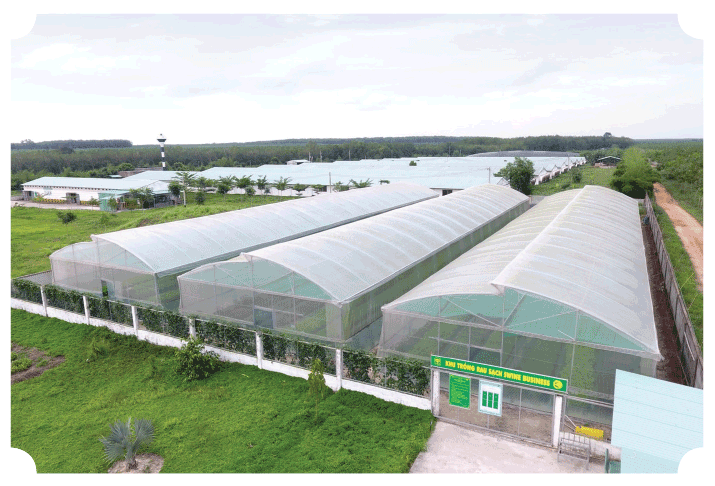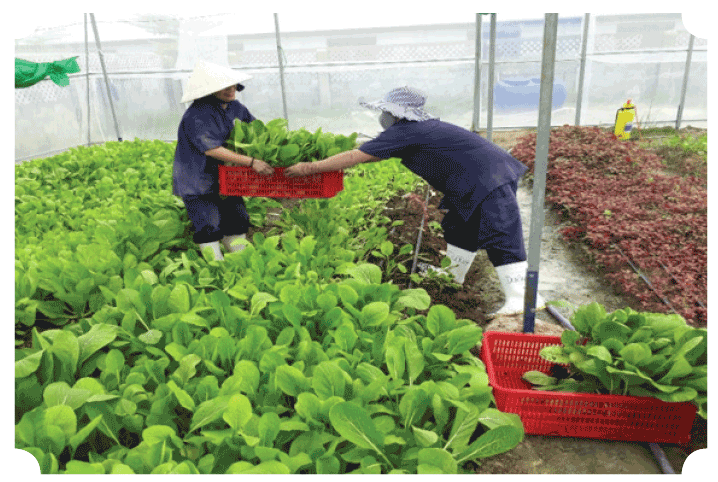 Sharing Bio-fertilizer Water with Communities Project
The swine farming business proclaimed its commitment to managing its water use in ways that would deliver maximum benefit and decrease the impacts of water shortages on communities surrounding its operations. In response, the business launched a project to share bio-fertilizer water with communities for agricultural use, such as to grow corn, napier grass, sugarcane and longan etc. The water that is distributed to farmers has been treated from biogas system, and complied legal standards in quality. At the same time, the bio-fertilizer water contains nutrients that are appropriate for growing crops, such as potassium, nitrogen, and phosphorus. In 2018, the Company distributed more than 380,000 m3 of water to communities surrounding our swine farms, which also helped to reduce fertilizer costs for farmers.