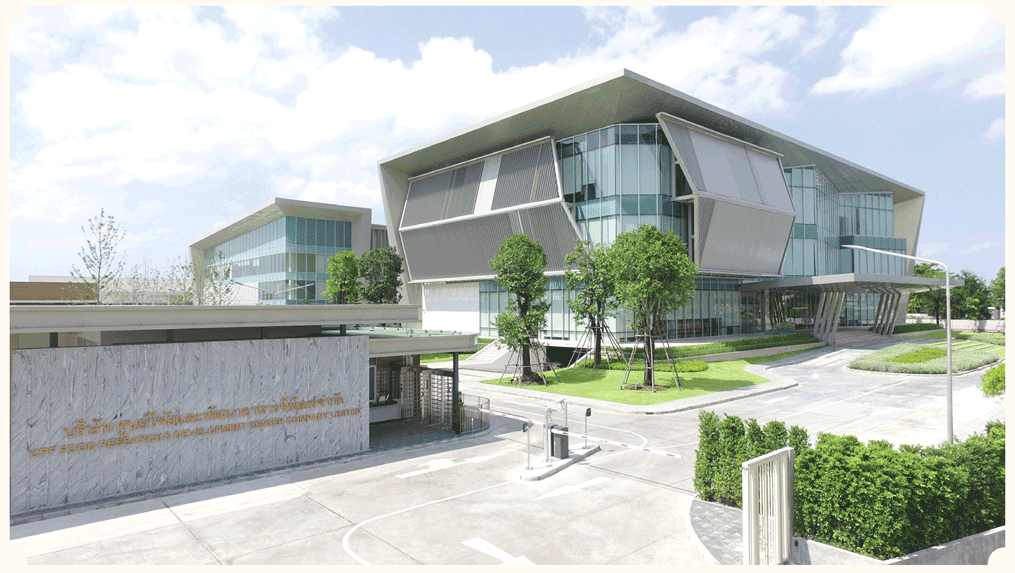 The Company established the CPF Food Research and Development Center, on an area of 10 rai (1.6 hectares) in Wang Noi District, Phra Nakhon Si Ayutthaya Province with 1,300 million Baht on capital investment. This is to serve as a center for driving food industry on food research for all age and food products for health conscious groups, and food products development responded to the changing of world food industry. Moreover, there is a pilot plant to be an area of trial production with cutting-edge technology to increase the chances to respond precise and promptly to market even more. The CPF food research and development center personnel are more than 255 experts from food science, engineering, culinary arts, and packaging design and development to share knowledge. These driversified experts will innovate food products that have a good taste and proper nutrition with safe and environmentally friendly production and packaging design and work together to leverage the prototype processes for maximum efficiency throughout the value chain of the company. Additionally, the building also has a unique design with solar rooftop and solar hot water to reduce energy consumption up to 70% which helps reduce negative effects on the environment effectively.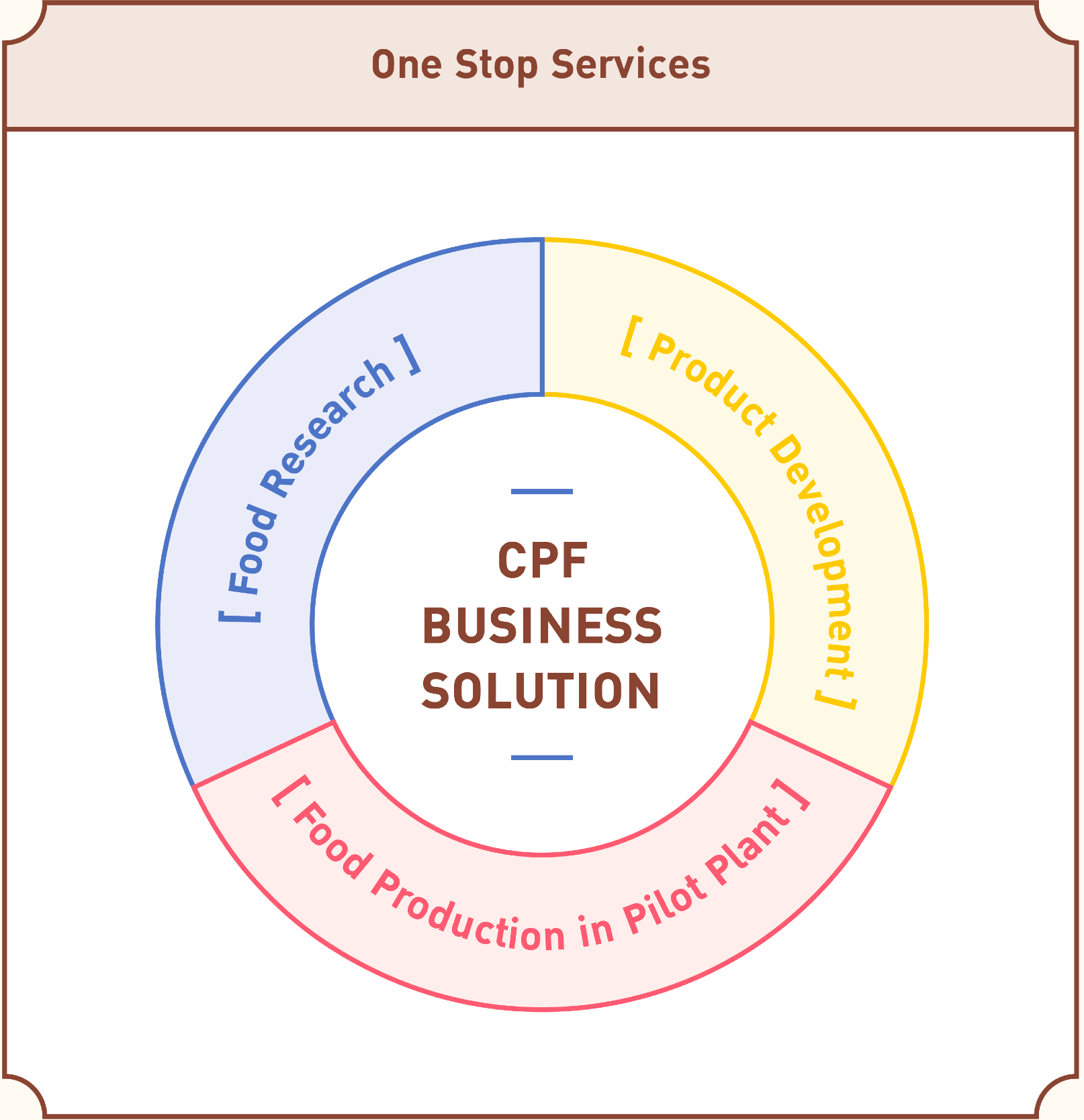 Therefore, the center is ready in every dimension including business, society, and environment to accommodate the future food science and to be a center of knowledge and customer service (One Stop Services). Furthermore, it is expected to internationally deliver the best health and business outcomes to customers, partners, and consumers.
Part of the Research: Smart Soup – The Soup for Health
The "Smart" group products are innovated conceptually to response to fast pace lifestyle that requires essential nutrients and ready-to-eat food products. The "Smart Soup" under "Smart" group products are intentionally developed to meet the needs of health-conscious consumers as well as the needs of consumers who has limitations of chewing and swallowing such as elderly and patients. The Company has partnered with the Food Nutrition Department of the Faculty of Medicine Ramathibodi Hospital, Mahidol University, to apply sterilization technology to make the soup free from microorganisms with remaining nutritious. Additionally, the product is labeled as a healthy choice product. Due to the fact that the smart soup can be stored at room temperature and no need to be refrigerated, it helps reducing burden on medical staff and the patients' relatives in preparing food for patients. This also contributes to better mental and physical health of patients.