The Company has operated its business of animal breeding and commercial animal farming with main types of animals including swine, broiler, layer, duck, shrimps and fish
The Company has dedicated to developing the. The Company has committed to developing the animal production the animal production process to obtain good and quality products; whereas all production processes are traceable in order to ensure the product standard to consumers.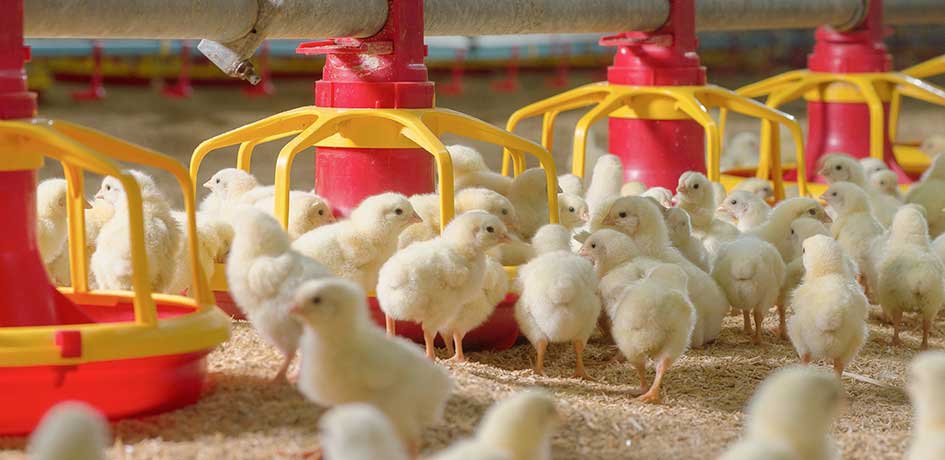 The livestock farming with the evaporative cooling system
Livestock farming under cooling system in the closed house is equipped with automatic feeding and watering system. The temperature can be adjusted to makes animal feel comfortable and stress-free, and resulting in the proper growth according to potentials of their breeds. There are also measures for prevention and control of disease carriers into farms by using computerized system. The biogas system has also been used in swine farms, which is regarded as technology to reduce global warming and to generate electricity for use in farms.
Moreover, the Company has developed patterns of animal farms to green farms, Company's swine farms are prototype farms which have currently been extended to layer chicken farms and shrimp farms.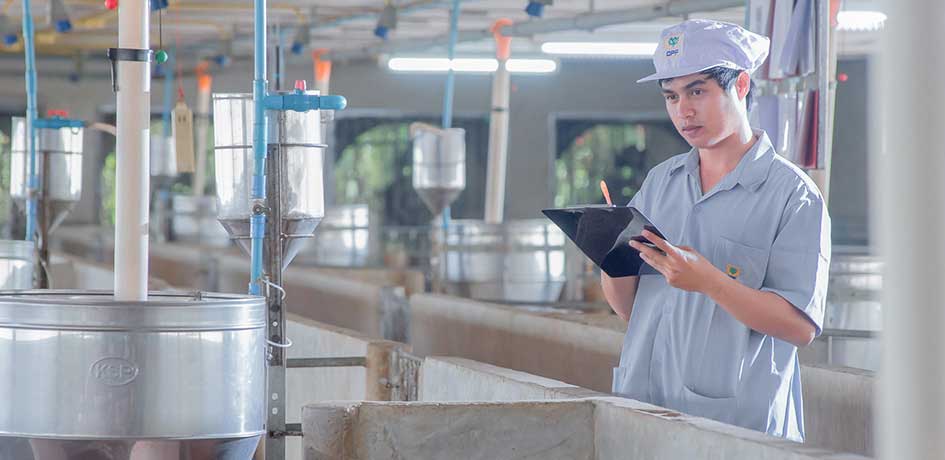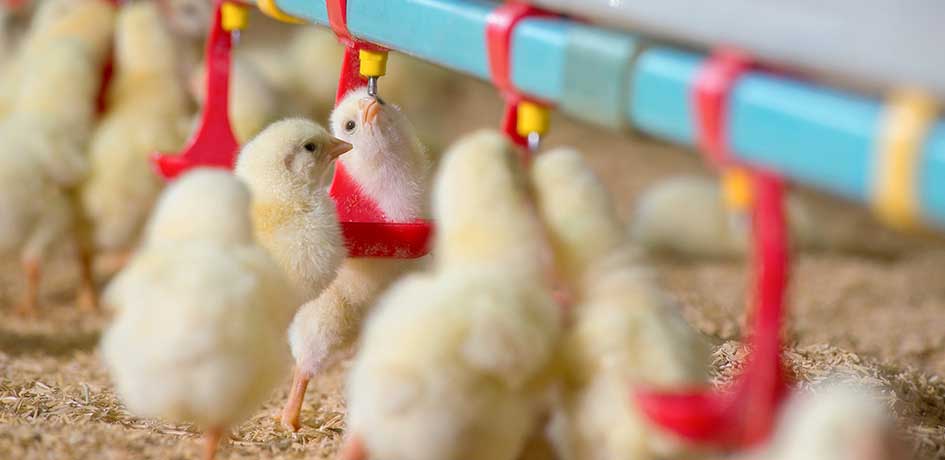 Taking care of animal welfare concurrently with efficiency of animal farming per area
The animal farming research team has developed the solutions of animal farming based on the concept of understanding behavior of each type of animals together with having healthy breed and feeds with proper nutritional value for each age of animals. The Company has not used antibiotics which are forbidden for animal husbandry under the Principle of Animal Welfare of the World Organization for Animal Health (OIE) and Standard and Regulations of European Union, which are taking into account of 5 freedom of animals, i.e., animals must be free of hunger and thirst, free from discomfort, free of pains, injury and disease, free of fear and distress, free to express normal behaviors.
In addition to ordinary quality standards that the Company received, the farm business is certified with various Thailand and International standards, including:
Genesis G.A.P. – Standard on good animal welfare practices
QS Standard-Standard of Germany on quality and safety food production throughout the production chain
Green Industry Level 5 – Thailand standard from Ministry of Industry to certify environmentally friendly Organization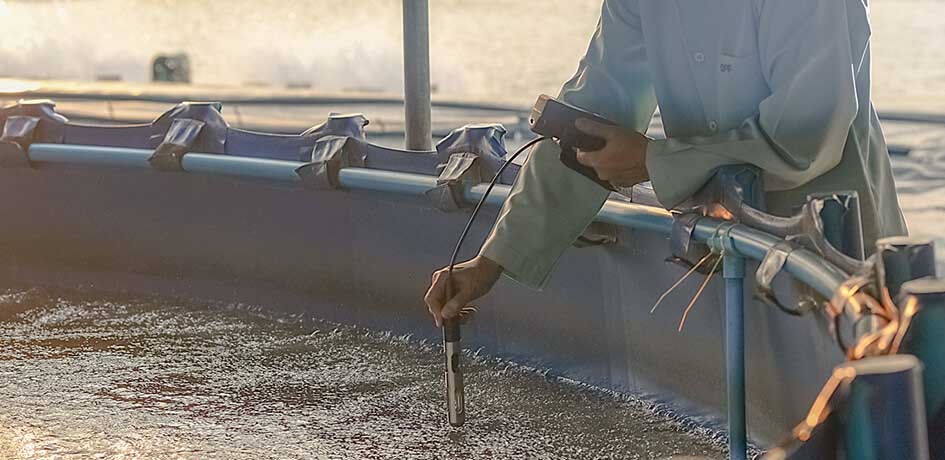 Giving the importance to research and development on improvement of natural breeds of animals
Animal breeds of the Company are of quality, healthy and suitable to farming condition and, as well as improvement of breeds for added value to its products such as:
Develop breed of Tub-Tim fish with good taste, meaty, and free of smell of mud;
Develop breed of white shrimps (Vannamei) which are disease-resistant and fast-growing;
Develop breed of Kurobuta fattening pigs with tender meat and good taste;
Develop breed of swine breeder with large litter size, with high-quality meat that has met the market demand;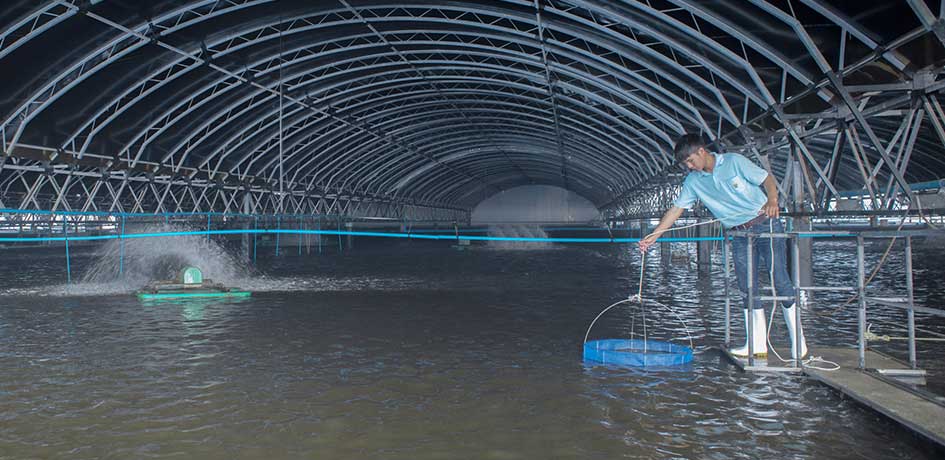 Shrimp aquaculture in closed-housing
CPF has conducted researched and development of modern shrimp farming and has founded the farming method in closed-housing system to control the environment to be proper to the growth of shrimps, and to effectively prevent animal disease outbreaks and disease carriers from outside, and to increase production per area and to continuously produce clean, healthy and disease-free shrimp throughout the year.
CPF has applied the ultrafiltration technology to the water conditioning process which can filter microscopic germs that are hazardous to aquatic animals before clean water is released into the system and has used biotechnology to treat used water and circulate instead of replacement of water from outside, to have sustainable and environmental-friendly shrimp culture.
The first company in Asia that has initiated the carbon footprint project
The Company has registered carbon footprint labels of products in Thailand with the Greenhouse Gas Management Organization (Public Organization) (TGO), totally 148 items, covering chicken, shrimp, pork, dairy and animal feeds products, and accredited with carbon footprint reduction labels (global warming reduction labels) of 4 items of products including fresh chicken meat, live chicken, day-old chick and shrimp wontons (CP Brand).