By 2050, the world's population will increase to more than 9 billion1 which may cause the world to face a problem of scarcity of resources used food production. Meanwhile, around 30 percent of food is wasted around the world today, accounting for 1,300 million tons per year2. These food wastes cause about 8 percent of total GHG emissions. It is not only food waste that affects the environment. Food packaging is also a major contributor to marine pollution problems. About 10 percent of plastic waste found in the ocean is food packaging causing plastic contamination in the human food chain3. Moreover, the COVID-19 situation has led to an increase in plastic packaging waste from home delivery for food and other products. To jointly solve such problems, as well as creating food security and environmental balance, CPF has integrated the circular economy concept throughout the Company's value chain.
1 United Nation, World Population Prospect 2019: June 2019.
2 Food and Agriculture Organization of the United Nation, Global Food Losses and Food Waste – Extent, causes and prevention: 2011.
3 Morales-Caselles et al, An inshore–offshore sorting system revealed from global classification of ocean litter, Nature Sustainability, 2021.
Management Approach


Applying Principles of Circular Economy throughout the Value Chain
Focusing on improving food waste, food loss and packaging management to enable the upcycling process to ensure the most effective way of and cost-effective solutions to use of resources.

Raising Awareness
Communicating and raising awareness about food waste and post-consumer packaging management, which will lead to behavioral changes of personnel within the organization and consumers.

Building Networks of Cooperation
Jointly working with government agencies, the business sector, independent entities and other stakeholders in order to enhance the management of food waste and post-consumer packaging.
Managing the environmental, social, health and safety impacts of our business in support of a circular economy
Zero food waste from operations
100% of plastic packaging for food products to be recyclable or reusable or compostable
The Company is on progressing of the food waste data collection
99.9% of plastic packaging for food products are recyclable or reusable or compostable
Outstanding Design and Innovation for Alternative Packaging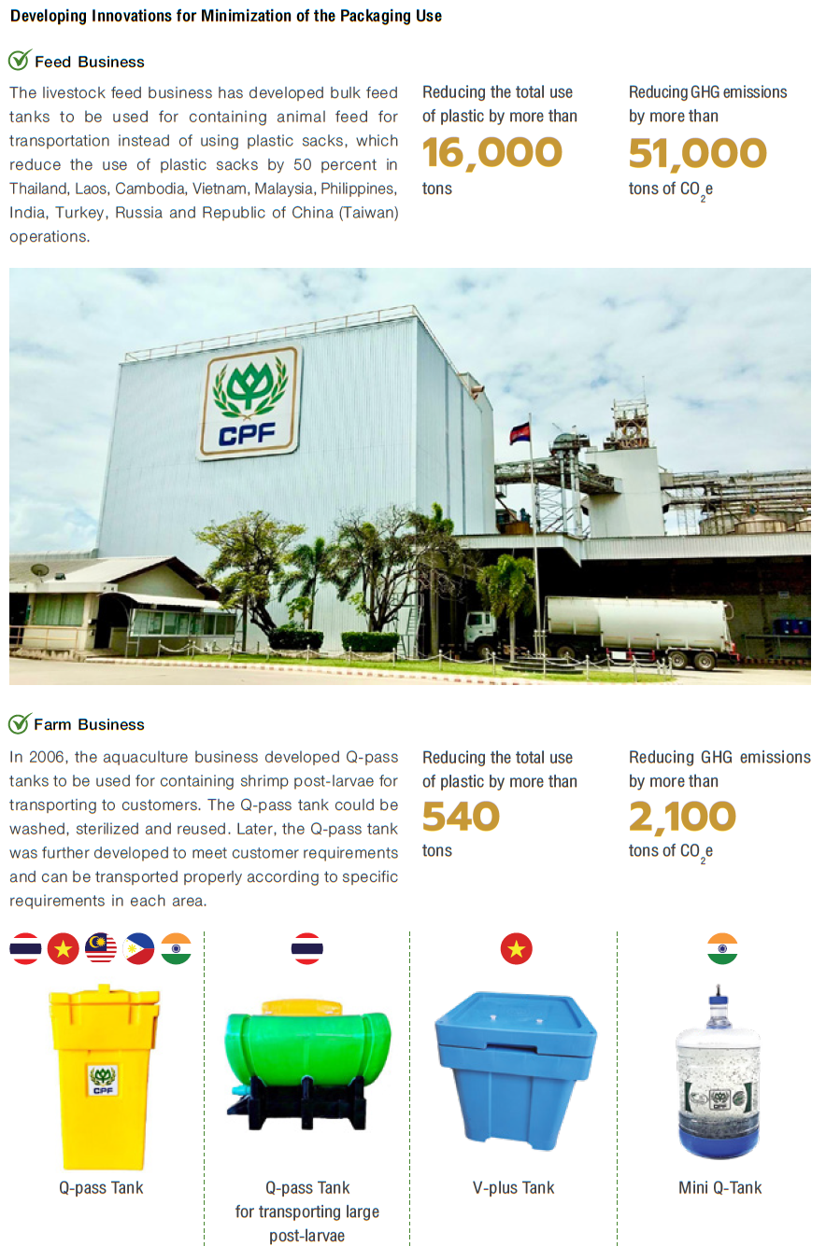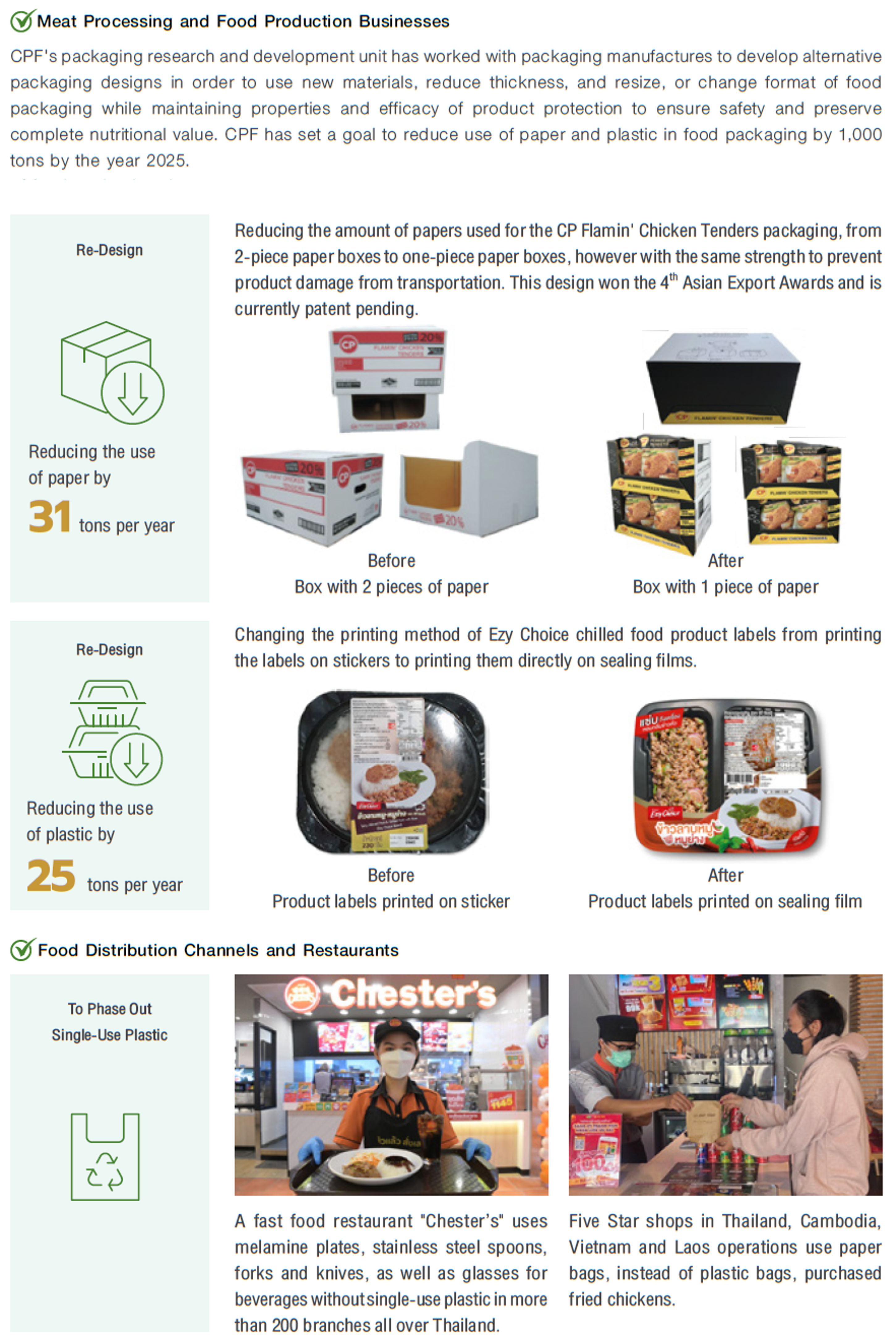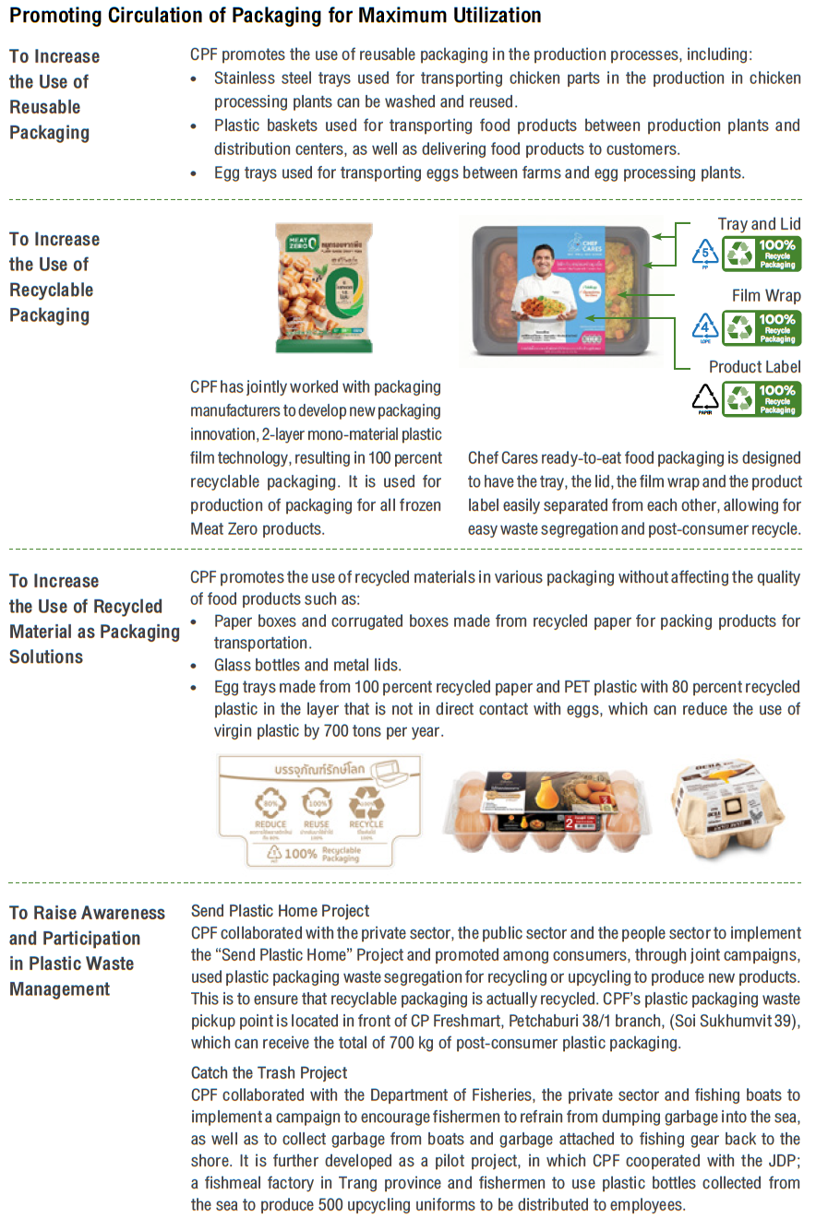 Proportion of plastic packaging for food products classified by types of plastics in 2022