CPF places great emphasis on
"Food Quality and Safety"
CPF food products are produced with modern machinery and technology. The Company also adopts international management standards and specific standards according to customers' requirements. These systems cover the aspects of community, environment, food safety and inspection.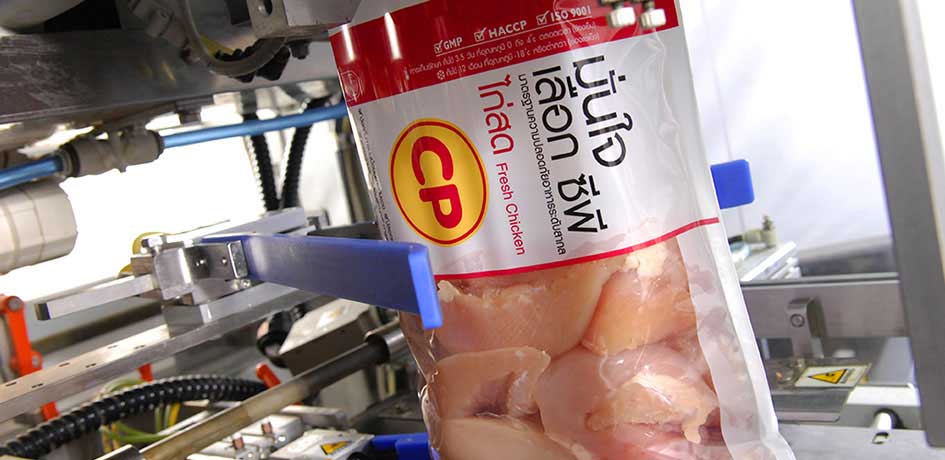 In addition to general quality standards that the Company received, CPF food business has been certified by various Thailand and International standards, including:
• BRC (British Retail Consortium) - Standard on food safety management of retail business in the United Kingdom
• QS Quality Scheme for Food (QS) - Standard of Germany on quality and safety food production throughout the production chain
• Global Good Agricultural Practices (Global G.A.P.) – Standard of European retailer on agricultural production
• Halal Certification – Customer specific standard to certify that food products have been produced according to the Muslim's regulations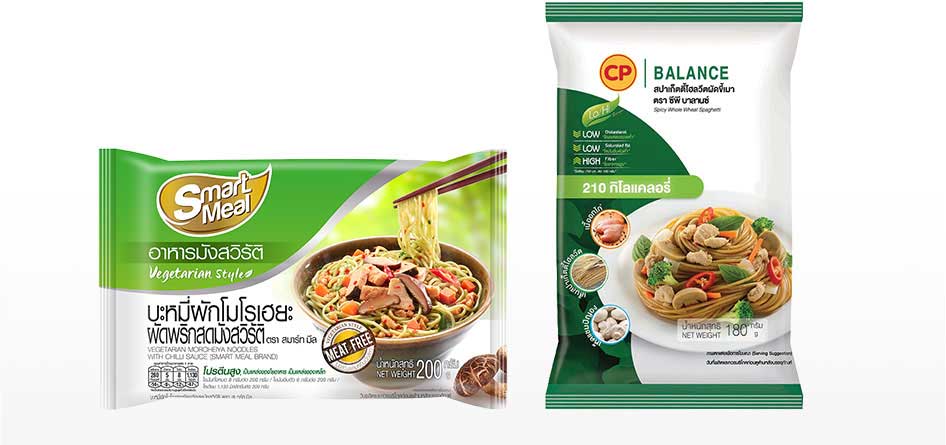 Innovate food products that meet consumers' demand
CPF emphasizes on innovation of food products to satisfy consumers in each region and changing consumers' behavior, including the development of healthy foods for consumers of all age, such as healthy food "CP-Balance", vegetarian food "CPSmart meal", and food for elderly people and patient.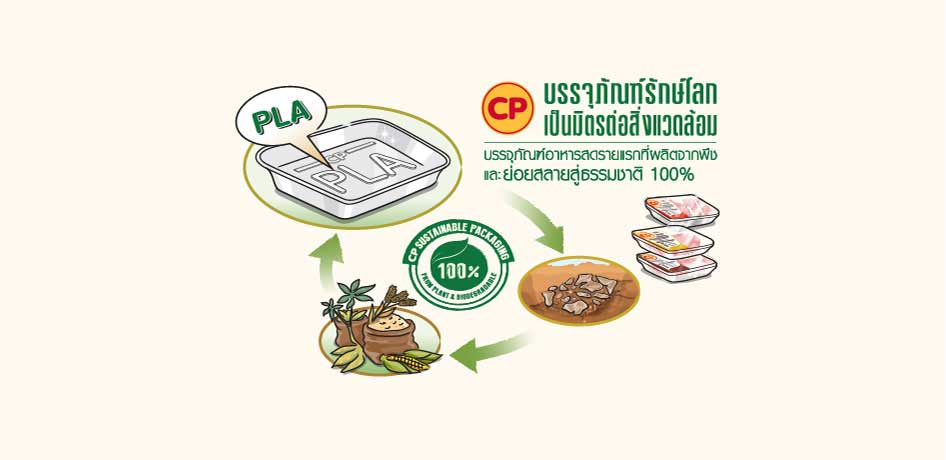 CPF develops packaging with environmental awareness. The Company is the first in Thailand to use environmental friendly packaging, which is made of "Poly Lactic Acid" (PLA), to package chilled meat products such as fresh chicken and pork. PLA is bio-degradable, natural substance from plants. This is an alternative for consumers that choose to purchase products that has been innovated for sustainability.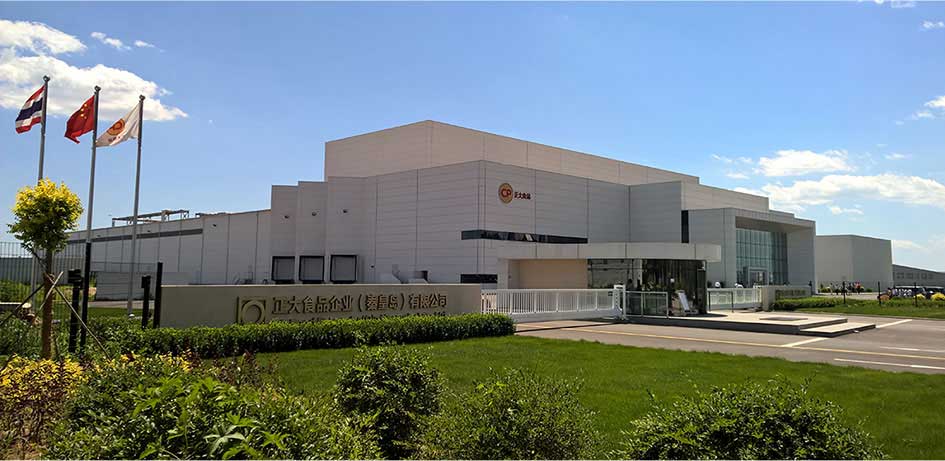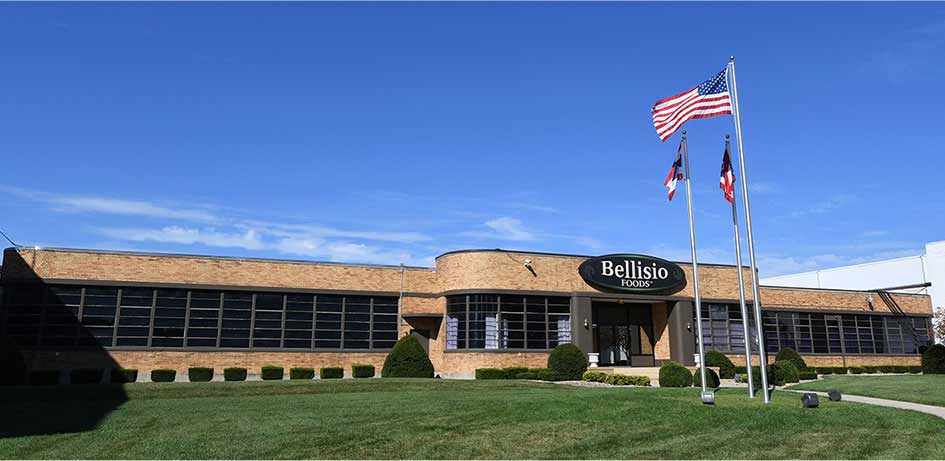 International Expansion
CPF has the policy of adding value to its business and globalization. The Company brings modern food production technology to expand its business in other countries and invest in food business in potential countries such as the United States of America, China, Taiwan, Vietnam and Cambodia.