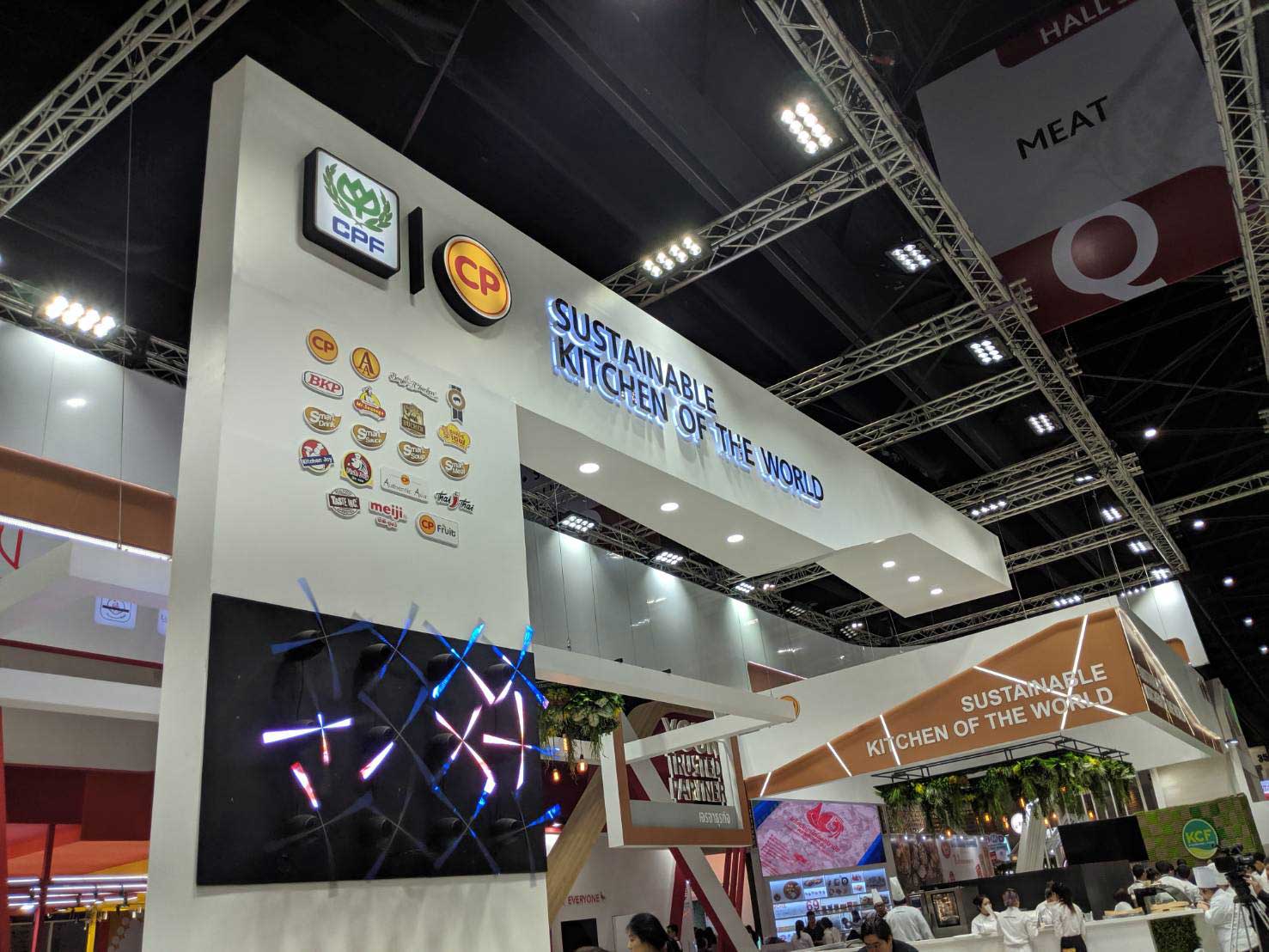 CP Foods showcases "Sustainable Kitchen of the World" at THAIFEX 2019
May 28, 2019 -- Charoen Pokphand Foods (CP Foods) showcases its "Sustainable Kitchen of the World" vision through food innovations at THAIFEX World of Food Asia 2019, the region's largest food and beverage trade show.
Mr. Prasit Boondoungprasert, Chief Operating Officer - International Trade and Business Development of CP Foods, said CP Foods' innovations and world-class food processing are displayed in a 504 sqm of space, making it the largest booth for private sector at the trade show.
This year, the exhibition aims at reflecting its "Sustainable Kitchen of the World" vision to deliver value added products from a sustainable supply chain to improve consumers' quality of life across the world regardless of their ages and gender.
The main highlights are PURE's Vegan Lasagna, a THAIFEXtaste Innovation Winner, and Benja Chicken, which is the first-ever raw meat product to be named as a top 50 finalist of the same competition.
PURE's Vegan Lasagna is a ready-to-eat meal from Top Food, a subsidiary of CP Foods. The food package is made of eco-friendly wood pulp to reduce plastic consumption.
Benja Chicken, under U farm brand, is a super-premium chicken raised in a cage-free farms and fed with "brown rice" 100% natural with NSF certificate, chemical-free, no added hormones. This results the chicken meat is juicer than other chicken meat as well as tender and aromatic.
CP Foods also showcases achievements of its RD Center, which is a heart of CP Foods' development. The center is focusing on developing products with a better taste, greater food safety, and more sustainable packaging. For example, a smart chicken soup for elderly and patients in collaboration with the Food Nutrition Department of the Faculty of Medicine Ramathibodi Hospital, Mahidol University.
Besides innovations and food exhibition, CP Foods' booth has a business section for people who interested in owning a franchise, such as Star Coffee and CP Community Refrigerator.
Visit CP Foods' Sustainable Kitchen of the World at THAIFEX 2019, Booth No. R01, R15, Q01 and Q1 05 of Challenger Hall 2, Impact Muang Thong Thani from 28 May to 1 June 2009.