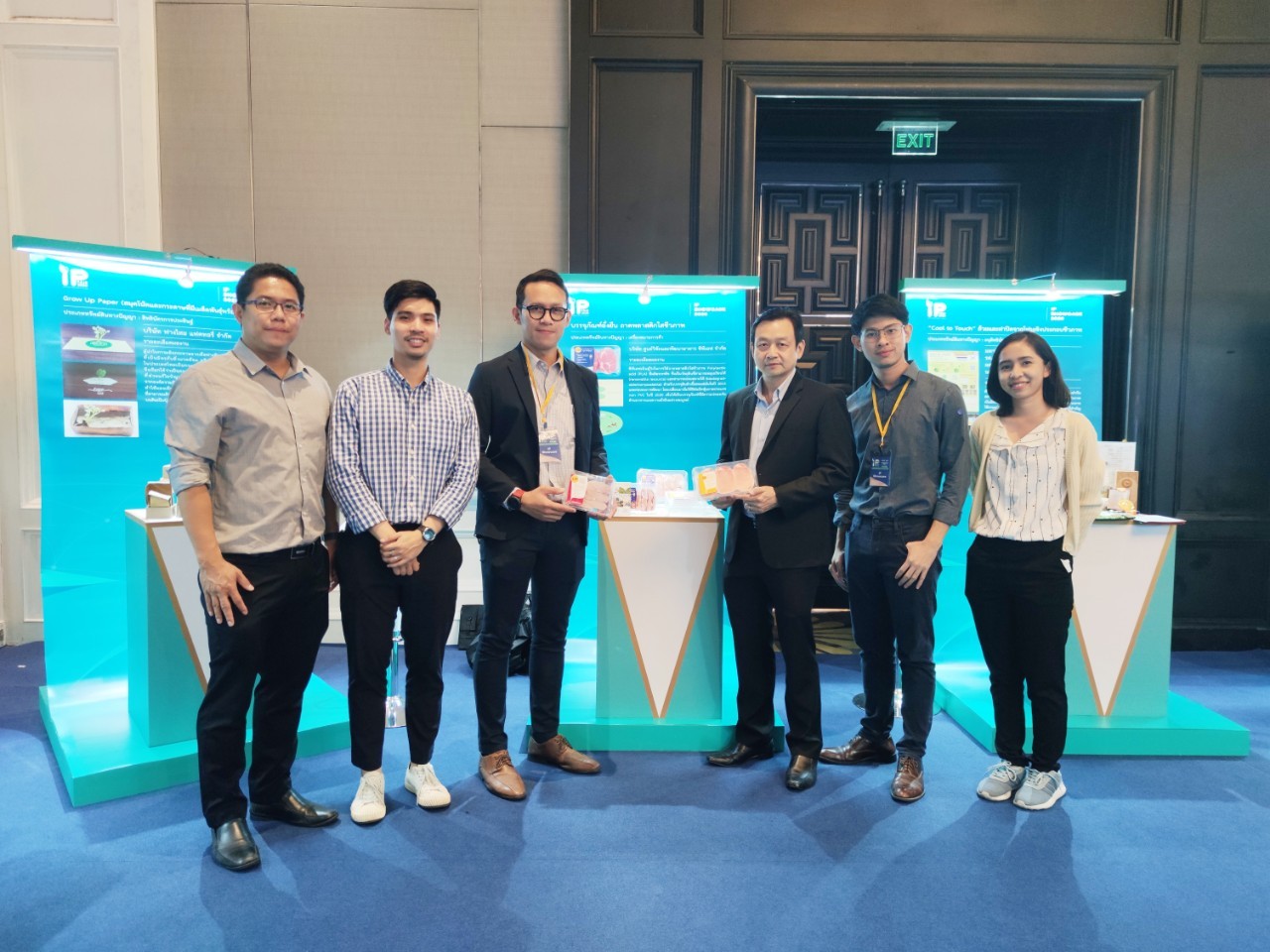 16 Sep 2020
CP Foods innovates for a green future
Charoen Pokphand Foods PCL (CP Foods) showcased its bioplastic tray that is made of renewable materials and it is 100% compostable at IP Fair 2020, as it steps up to make sustainable innovations for a green future.
This year IP fair was held under the theme "Innovate for a Green Future" to promote the role that intellectual property (IP) rights play in encouraging innovation and creativity for a "Green New Normal", an eco-friendly future. It is also a part of Thai government plan for intellectual property revamp to drive Thailand towards New Economy in four areas including, bio-economy, creative economy, digital economy and social economy.
Mr. Kitti Wangwiwatsilp, Chairman of the CP Foods Sustainable Packaging Working Group, said, in line with the green future concept, the company has developed plant-based bioplastic tray, namely Polylactic Acid (PLA), which is renewable and compostable.
He added that CP Foods is the first company in Thailand to use the PLA trays in 2015 for chilled raw chicken and pork products under CP Butcher brand nationwide. Until now, over 20 million PLA trays had been used, enabling the company to reduce over 807,700 tons CO2e.
CP Foods has been redesigned the PLA package, using a Non-PVC plastic wrap that is easier to recycle and better in term of food safety.
"PVC plastic wrap can release a toxic chemical in an extreme heat such as waste incineration process." He explained, pointing that replacing it with non-PVC means a safer environment and a safer food. This reflects its Kitchen of the World vision that aim at ensuring safe foods from farm to table.
CP Foods commits to achieve 100% of the company's plastic food packaging to be reusable or recyclable or upcyclable or compostable by 2025 for Thailand operations and by 2030 for international operations. This commitment also supports UN Sustainable Development Goals.