CP Vietnam ranked among top 10 sustainable companies in the manufacturing sector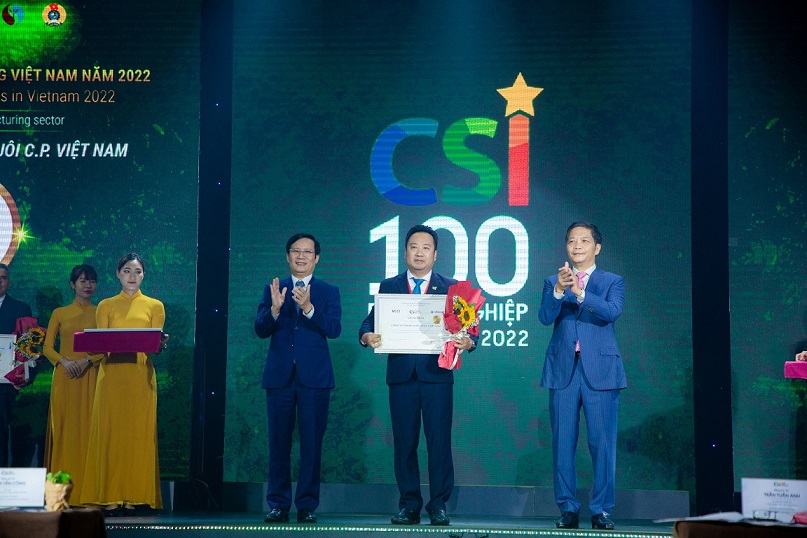 01 Dec 2022
CP Vietnam ranked among top 10 sustainable companies in the manufacturing sector
The Vietnam Business Council for Sustainable Development (VBCSD) has named CP Vietnam Corporation (CP Vietnam) among Top 10 sustainable companies in the manufacturing sector, reflecting the company's commitment om sustainability efforts and well being of people in line with "3 Benefits principle, that aims at creating prosperity and well-being for the country, local communities, and , lastly, the company.

The award was given by Mr. Tran Tuan Anh, Chairman of the Party Central Committee's Economic Commission. CP Vietnam has been listed among top ten sustainable companies company in Vietnam for the third consecutive year.
The CSI 100 is initiated to honor and award sustainable businesses, promoting business towards sustainability in line with UN's Sustainable Development Goals and, subsequently, supporting Vietnamese companies to learn experiences through good global practices of sustainable development and economic integration.
Cpfworldwide.com use cookies for the best experience on our website, including to provide ads of products/service for your personalize content.
For more information see our information on
Cookies Policy