CP Foods won an award from Thailand Corporate Excellence Awards 2019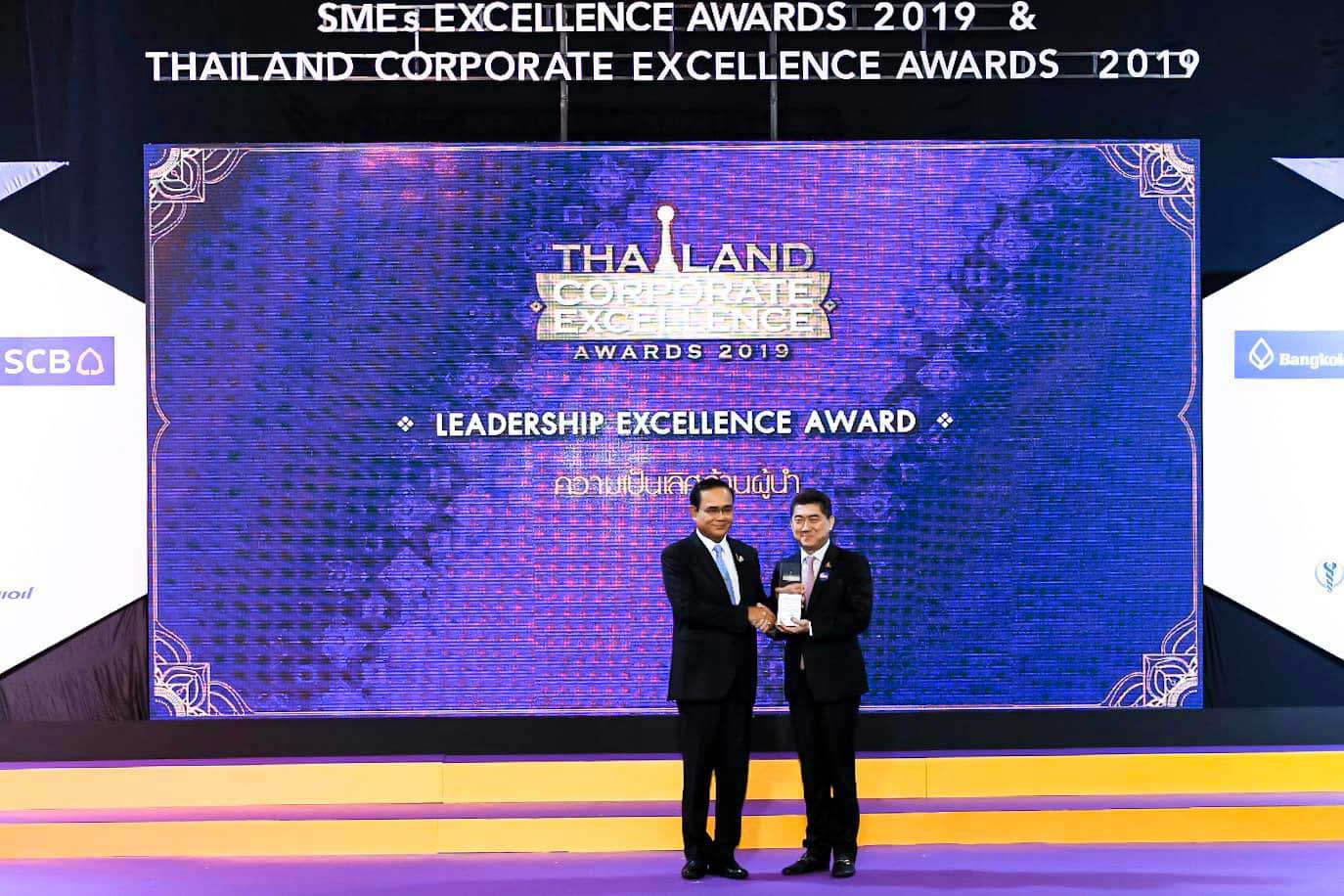 29 Nov 2019
CP Foods won an award from Thailand Corporate Excellence Awards 2019
Charoen Pokphand Foods PCL (CP Foods) received Leadership Excellence Award for its outstanding and transparent managements from Thailand Corporate Excellence Awards 2019.
Prime Minister Prayuth Chan-ocha presided over the event and presented the award to Mr. Prasit Boondoungprasert, Chief Executive Officer of CP Foods.
The award ceremony was organized by the Thailand Management Association (TMA) and Sasin Graduate Institute of Business Administration of Chulalongkorn University at the Athenee Hotel, Bangkok.
CP Foods' CEO said the Leadership Excellence Award demonstrates the company's outstanding management, both domestic and overseas. This is in line with "Sustainable Kitchen of the World" vision to produce safe, and high quality foods from the responsible sources for the consumers all over the world.
"It is an honour for CP Foods to receive this prestigious award. It reflects our continuous effort to develop the organization as well as leadership development program that help the company to create solid successors." Mr. Prasit said.
cpfworldwide.com ใช้คุกกี้บนเว็บไซต์นี้เพื่อการบริหารเว็บไซต์ แและเพิ่มประสิทธิภาพการใช้งานของท่าน
(เรียนรู้เพิ่มเติม)