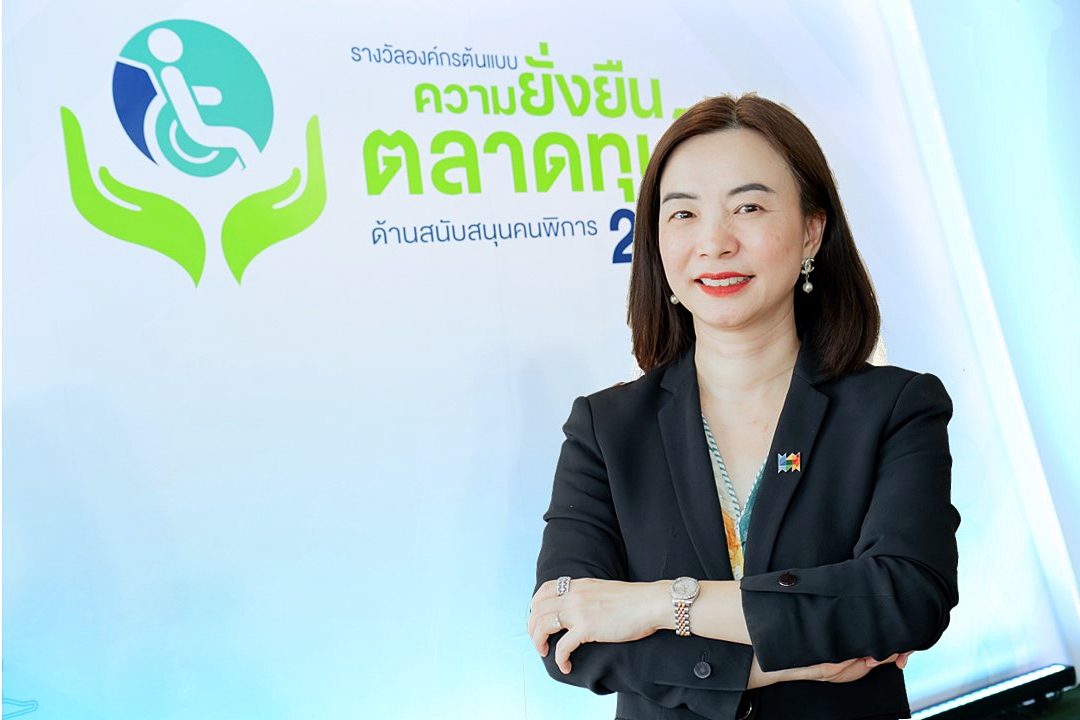 23 Nov 2022
CP Foods awarded the "outstanding" sustainability model organization 2022
Recognizing its contributions to the Disabled

Charoen Pokphand Foods Public Company Limited (CP Foods) was awarded the "Outstanding" Sustainability Model Organization award 2022 in the Thai capital market for its contributions to the disabled by the Securities and Exchange Commission (SEC) together with Ministry of Labour in recognition of its contributions and empowerment to the disabled. This is an effort to help vulnerable people improve their quality of life.
Pimonrat Reephattanavijitkul, Chief People Officer at CP Foods stated that the company was recognized by SEC as a leading listed company that has implemented the best practices for employing people with disabilities, ensuring that they have a stable job and income to support themselves and their families. CP Foods has launched the disabled employment project under Section 33 or Section 35 of the Persons with Disabilities Empowerment Act since 2017 to help disabled people become more resilient, to be treated equally, and to have access to fundamental rights. So far, the company employs 681 people with disabilities to work in CP Foods operations and in disabled's communities.
"The award reflects the firm's commitment, which includes policies and best practices that emphasize diversity and inclusion and promote zero tolerance on all forms of discrimination. The company has secured a job that matches their potential and has assisted them to gain sustainable income to improve their well-being and empower disabled person to do good deeds for their society. This aims to provide disabled people with dignity and independence," said Pimonrat.
CP Foods places importance on create inclusive working culture and encourage the respect for difference and diversity in its workplaces including encouraging disabled employees to join as a member of the Welfare Committee of the Workplace to give recommendations to the Company on necessary work environment and welfare improvements. In addition, the Company arranges the house visits for disabled employees to ensure their well-being.
SEC established the sustainability model organization for its contributions to the disabled award to commemorate its 30th anniversary with an aim to encourage Thai listed companies integrate environment, social and governance (ESG) dimensions into the business in response to the United Nations' Sustainable Development Goals (SDGs).
Last year, CP Foods received the Outstanding Disability Employer 2021 Award from the Ministry of Social Development and Human Security, recognized for its diversity and inclusion organization and contributions to the disability community.