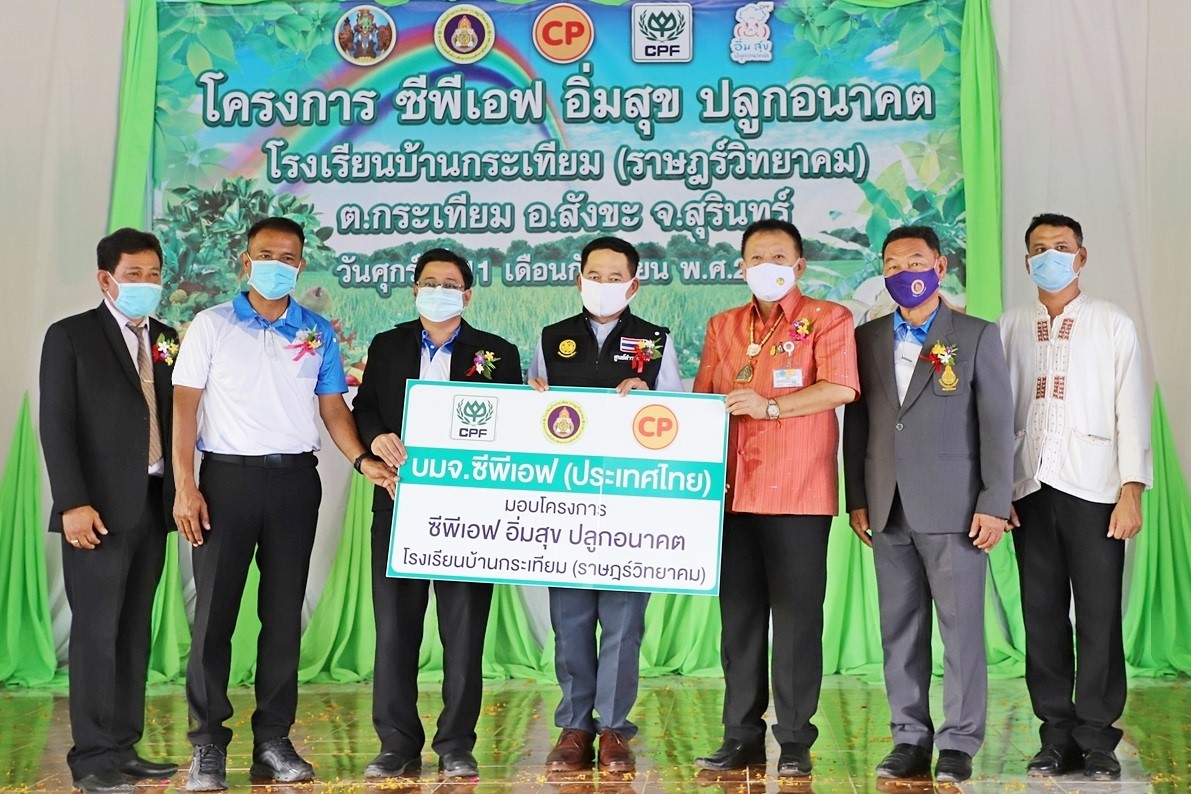 25 Sep 2020
"Growing Happiness, Growing Futures" shop at Ban Krathiam school is building food security in the neighborhood
When it comes to school stores, Many people would think of a store that sells school supplies. However, at Ban Krathiam school in Surin Province, School Welfare Shop here is different from others. It sells school-grown vegetable products farmed by students such as lemons, morning glory, long beans, Chaom zucchini, Cantonese eggs and other products such as pork, chicken, fresh shrimp, etc.
At this welfare shop, people in the surrounding communities can buy quality food product that it is safe and chemical-free.
As a part of "CPF Growing Happiness, Growing Futures" project which initiated by Charoen Pokphand Foods Public Company Limited to support agriculture at schools. It aims at exploring new learning process of students from hands-on experience.
Mr. Suthep Kerdsomnuek, Director of Ban Krathiam school, said that the shop started from the school joining the project to raising layer hens for student lunches, which host by the Charoen Pokphand Foundation for Rural Life Development and CP Foods in 2017, then CP Foods has shared knowledge in agriculture to enhance food security, allowing the school to produce sufficient foods for its lunch.
At present, the school has 10 agricultural activities, consisting of the laying hens for lunch project,Vegetable Tunnel Project and the King's Science Learning Center, Catfish farming, Vegetable gardening project, Mixed fruit project, Organic rice fields project, Mixed crop planting project , lime planting, Organic vegetable Project and "Growing Happiness, Growing Futures" shop.