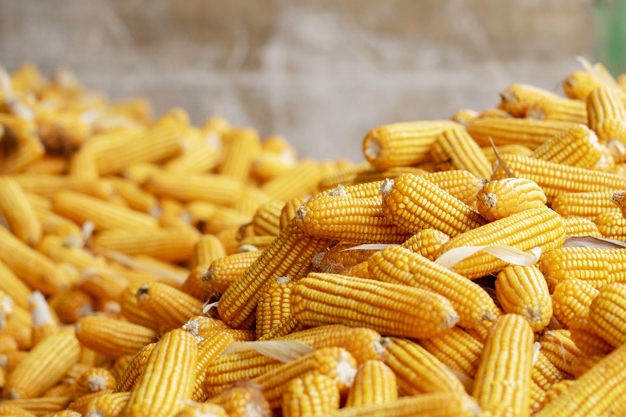 14 Mar 2023
CP Group - CP Foods Takes Steps to Ensure Sustainable Corn Sourcing with Zero Deforestation and Crop Burning
Charoen Pokphand Group's Feed Ingredients Trading Business Group (FIT) and Charoen Pokphand Foods Public Company Limited (CP Foods) have successfully implemented a corn traceability system to verify the sourcing of maize for feed production, which is free from forest encroachment and stubble burning. This system enables the company's operations in Thailand to source 100 percent of corn from deforestation-free areas, in line with international standards. CP Group has also expanded the system to its key overseas operations, including Myanmar, Laos, and Vietnam.
Paisarn Kruawongvanich, CEO of FIT, emphasized that CP Group and CP Foods have always prioritized building a sustainable food production chain, while also mitigating transboundary haze pollution. FIT is committed to purchasing raw materials only from plantations that do not encroach on forest areas, in line with their "No forest [encroachment], no [Crop] burning, we buy" corn purchasing principle. Since 2017, FIT has developed the Corn Traceability system to ensure that all corn used in CP Foods's animal feed business in Thailand can be traced back to its origin plantations.
FIT, in collaboration with CP Myanmar, CP Group's overseas operation, has deployed the traceability system for corn sourcing in Myanmar since 2020. Maize growers in Myanmar have registered and verified their plantation area documentation and GPS tracking, and 100 percent of the corn to be used in CP Myanmar's feed operations has been verified as coming from plantations with zero deforestation.
Mr. Paisarn stressed that the company's commitment to source environmentally friendly agricultural raw materials in accordance with its Sustainable Sourcing Policy ensures consumer trust. The company also encourages farmers to cultivate legal plantations and promotes business partners to collaborate to protect and restore forests and eliminate haze pollution sustainably.
CP Foods encourages maize growers in Thailand to register and verify their identity through the "For Farm" application. Additionally, FIT has adopted Blockchain Traceability Technology, which has increased transparency and confidence in Thailand's maize for animal feed traceability system, linking the data from the plantation to the feed mill. The Company has always strictly adhered to the principle of conducting business with social and environmental responsibility, in accordance with global trade regulations.
Apart from the corn traceability system, FIT shares plantation knowledge and techniques with corn farmers to increase output and quality while simultaneously reducing dust generated during agriculture. This is part of the "Self-Sufficient Farmers, Sustainable Corn Project," which provides farmers with in-depth information to improve their farming efficiency and produce higher-quality corn to meet market demand. The project also encourages corn farmers to engage in zero crop burning and increasing the value of corn stubble.
To combat haze pollution from the agriculture sector, the company has applied a satellite imaging system to map the burning point and harvest areas. This enables FIT's staff to advise farmers to stop crop burning and make use of the stubble.
FIT has partnered with CP Myanmar, a subsidiary of CP Group, to implement a maize traceability system since 2020 to ensure that all corn in Myanmar can be traced back to legal plantation areas. Currently, 100 percent of purchased corn in Myanmar is traceable. All farmers that sell produce to FIT must register their land deeds and GPS tracking information in advance to confirm that the corn source does not come from forest areas.
CP Group and CP Foods are committed to ensuring a better future for farmers, a sustainable environment, and communities, with innovative traceability systems and sustainable farming practices.