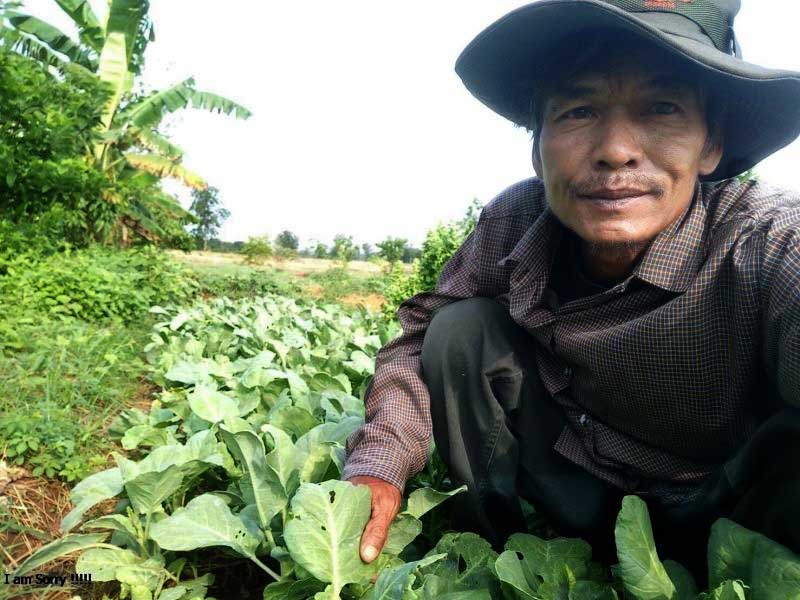 02 Apr 2020
CPF supports communities around Phraya Doen Thong Mountain to produce chemical-free vegetables
Charoen Pokphand Foods PCL (CPF) joined hands with the communities surrouding Phraya Doen Thong Mountain, Lopburi, to produce organic vegetables as well as launching a seed bank to promote food security in the area.
The project is initiated to engage communities in forest conservation after a successful result of CPF Rak Ni-Ves at Phraya Doen Thong Mountain Project, a five year plan to revitalized the area.
During 2016 - 2020, CPF in collaboration with the Royal Forest Department and communities have conserved, restored, and reforested Phraya Doen Thong Mountain, covering an area of 5,971 rai (955 hectares).
Mr. Prateep Ornsalung, a villager from Khok Salung and key coordinator of chemical-free vegetable program said There are 24 participants from eight villages joining the program between 2019 and 2020. The villagers have leant to run and organic farm as well as how to turn the organic waste into organic fertilizer. The project participants also collect local vegetable seed in the seed banks so they can grow, propagate, and produce their vegetable.
"For the community, Food security is not just growing vegetables for consumption. We need to preserve the seed for propagation. Eventually, the community must move towards self-sustainability so that we can survive in case of crisis," he said.
Mrs. Chutima Khaochoti, Huaybong villager and participant of the program, said she has planted many vegetables such as lime, banana, pumpkins and jackfruit within a area of 2 rai. Besides self-consumption, she has shared some of them to neigbours as we as selling at the local market, earning THB700 – THB1,500 per week.
She uses this additional income to pay for her bills and fuding community activities such as underprivileged housing program.
The farmers under the project also receive royal seeds, consisting of ten types of plants, from Her Royal Highness Princess Maha Chakri Sirindhorn. The seed was given by Prince Chakrabandh Pensiri Center, the Chai Pattana Foundation for farming and preserving at the community's seed bank.