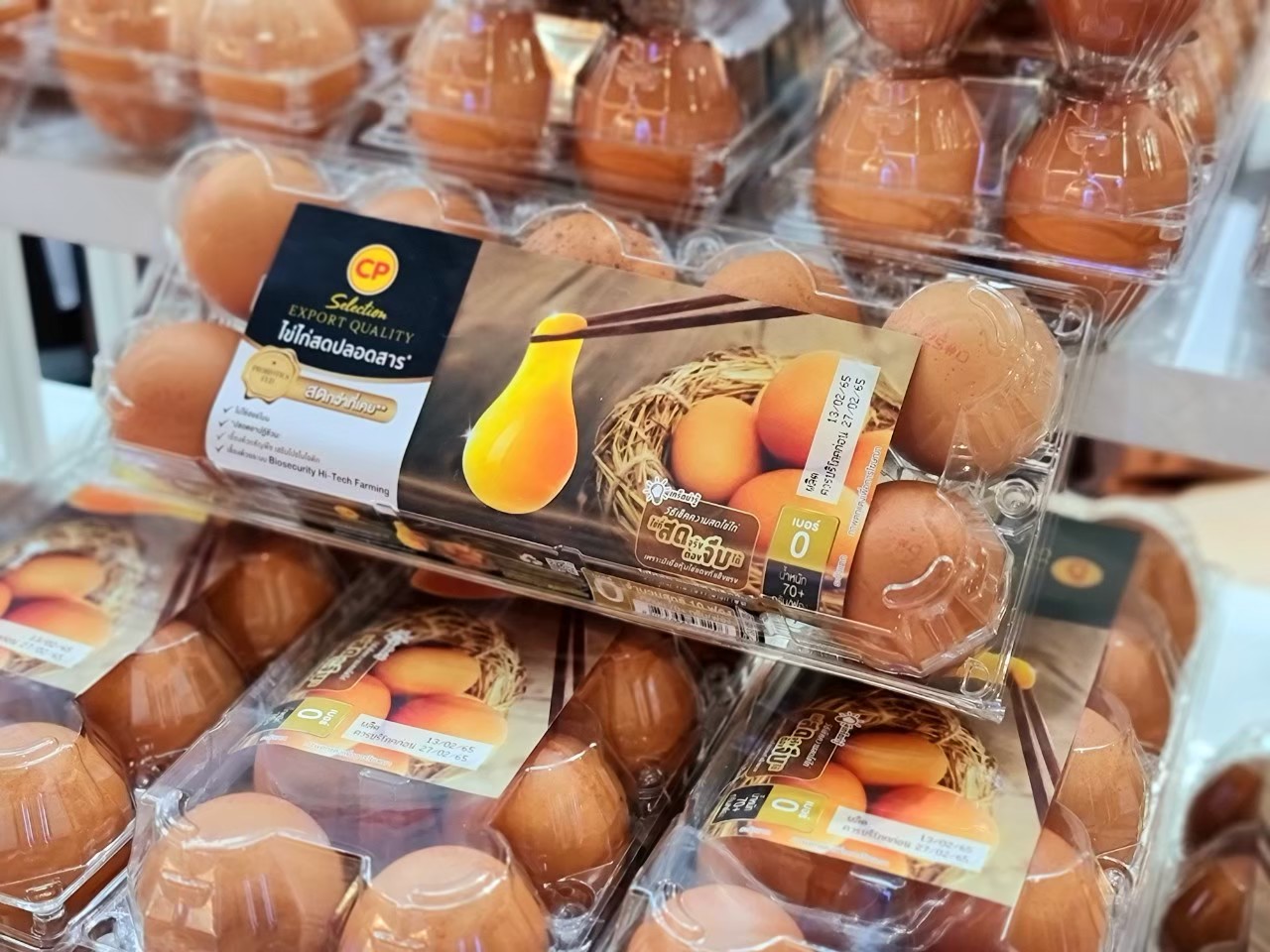 08 Feb 2023
CP Foods unveils eco-friendly egg packaging
Charoen Pokphand Foods Public Company Limited (CP Foods) has launched sustainable packages for egg that are made from recycled plastic content to maximize resource consumption and reduce carbon footprint, while still maintain packaging quality as well as food safety.

The transition has helped CP Foods to meet Thai consumer's demand for eco-friendly foods and also promote the Bio-Circular-Green Economy Model in Thailand.
CP Foods' Vice President Kitti Wangwiwatsilp said the company has pledged to develop food that are sustainable throughout value chain. As a result, multiple efforts are made in the area of packaging development such as adopting recycled materials to replace virgin plastics in egg packages.
Currently, CP Foods' egg packages are made from 80% of Post-Consumer and Post-Industrial Recycled plastic materials, which can reduce the use of virgin plastic by 700 tons per year.
He added that the packages are tested by Third party experts to ensure that the new packages can maintain the quality and food safety.
According to an assessment from the Thailand Greenhouse Gas Management Organization (Public Organization) (TGO), the carbon emission will be reduced by 35% when compared to the similar packaging types that made of virgin plastics.
"Adopting recycled materials for eggs will reduce plastic pollution, especially marine debris, and maximize resource use in line with BCG model that Thailand hopes to achieve," Mr. Kitti.
In addition, CP Foods has also developed 100% recycled paper cardboard eggs tray and packages for its premium egg products.