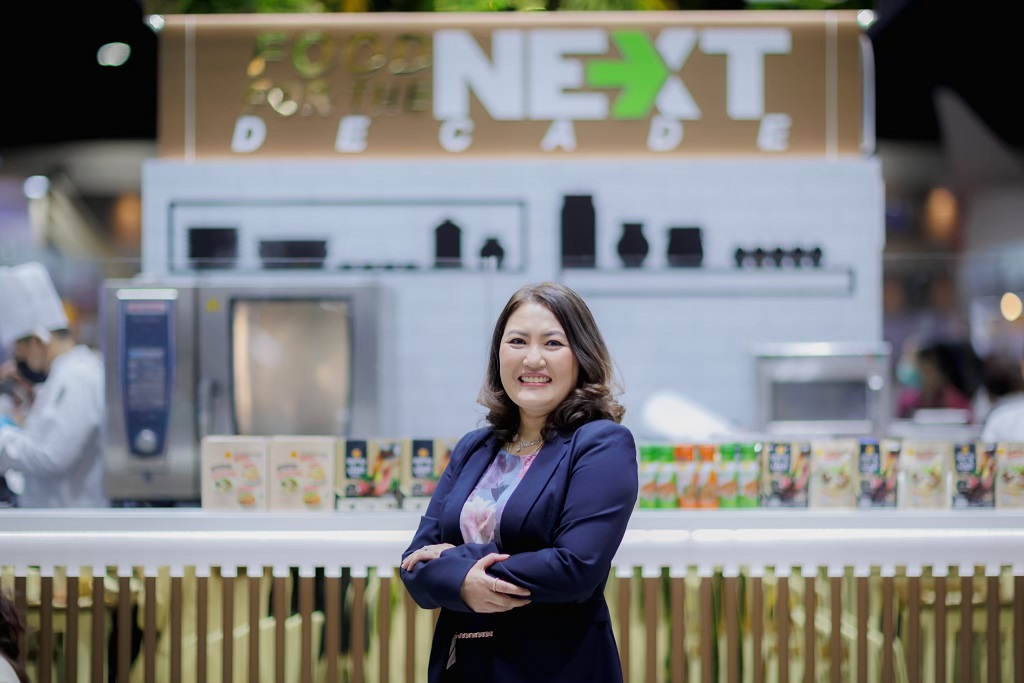 21 Jul 2022
CP Foods taps into future trends with food tech solutions
Charoen Pokphand Foods Public Company Limited (CP Foods) is focusing on future food such as value-added products, alternative protein, and nutrition innovations to catch up with shifting global food trends.

Healthy living, Personalized Foods, Food Tech, Flexitarians, and sustainability-centric food supply chain practices are upcoming food trends identified by CPF RD center. Dr. Lalana Thiranusornkit, senior vice president for Food Innovation and New Product Development of CP Foods, said that the climate change, rising world population, and aging society and the Covid-19 pandemic has tremendously impacted day to day life, global economic and environment. Recognizing the urgency and need to tackle these rapid changes, CP Foods strives to develop food products that are safe, healthy, convenient, and sustainable to ensure food security of consumers across the world.
As a result, the company is dedicated to accelerating innovation in food industry. The goals are to explore new ingredients and techniques to develop tastier, better nutrition, healthier.
"At CPF RD Center, we are catching up with healthy food trend and nutrition foods in accordance with consumer needs. The RD Center also focuses on responsible food production to reduce the environmental footprint in line with the sustainable development goals of the United Nation," Dr. Lalana said.
To meet demand of health seeker, CP Foods created nutrient meats, Benja Chicken and Cheeva Pork, both are made from super-food fed animal raised in a high biosecurity – high animal welfare farms. the meat has high nutritional values, such as Omega-3, and antibiotic-free.
Another future food trend is the Flexitarians. The company has launched "MEAT ZERO", the plant-based meat that feel, taste, and appear like real meat due to "PLANT-TEC" innovation that the company invented. Moreover, CP Foods has teamed up with Lypid to make the plant-based meat tastier with "Vegan Fat innovation". Aside plant-based product, the company and Israel-based Future Meat Technologies are developing hybrid cultured meat products for the Asian market.
Functional drink is also among trends that CP Foods tapped into. The products included "IMU Drinks ", boost immunity & prevent allergies; a brain-booster drink, Fresh Awake; and rejuvenating Deep Sleep.
As a solution for aging society, CP Foods and the Faculty of Medicine Ramathibodi Hospital Mahidol University launched NutriMax to help the elderly and patients to eat easily, swallow easily, as well as develop probiotic supplements called "Bifio Probiotic Plus" contains quality probiotic microorganisms to help boost immunity.