The Company is committed to supporting and taking part in consistently driving industrial changes in order to promote responsible fishmeal sourcing, and achieving Sustainable Development Goals (SDGs) through national and international collaboration
Thai Sustainable Fisheries Roundtable (TSFR)
The Company collaborates with the Thai Sustainable Fisheries Roundtable (TSFR) in the name of Thai Feed Mill Association to drive the Fishery Improvement Project (FIP) for trawler fishing in both the Gulf of Thailand and the Andaman Sea. The aim is to appropriately and sustainably elevate fishery standards in the region.
The TFSR consists of eight associations which are stakeholders across the Thai seafood industry supply chain from upstream to downstream namely the National Fisheries Association of Thailand, Thai Overseas Fisheries Association, Thai Fishmeal Association, Thai Feed Mill Association, Thai Food Processors' Association, Thai Shrimp Association, Thai Frozen Food Association and Thai Tuna Industry Association. (More information is available at
http://www.tsfr.in.th/
)
Seafood Task Force
The Company collaborates with the Seafood Task Force to drive social and environmental changes in the Thai seafood industry. We support constitution of sustainable and transparent supply chain together with eradicating human rights issues and human trafficking from the Thai fishery industry. To achieve this, we support the use of legal fishery equipment which lessens negative biodiversity impacts from overfishing and enhances efficiency of the Vessel Monitoring System (VMS) to prevent Illegal, Unreported and Unregulated Fishing (IUU Fishing).
With the collaboration between the Company and the Department of Fisheries, the Seafood Task Force has been established since July 2014 with members from representative fishermen, experts, commercial vessel owners, and the public and private sectors. At present, there are more than 50 associations in the Task Force, including major buyers and retailers from USA, Canada, Europe and other countries around the world, major food processing plants in Thailand (33 cold storage operators and shrimp feed producers), 18 international non-government organizations, and accredited certification bodies. (More information is available at
https://www.seafoodtaskforce.global/
)
The Fishermen Life Enhancement Center (FLEC), Songkla Province
The Fishermen Life Enhancement Center (FLEC) has been established to eradicate illegal fishery labor in vessels as well as leveraging quality of life of fishery laborers and their families. The FLEC provides assistance for victims of human trafficking and knowledge for fishery laborers, and builds thought leaders, to prevent enticement into slave labor. Additionally, vocational training areas for women and learning classrooms for preschoolers have also been provided.
The Company and four other organizations namely the Fish Market Organization of Ministry of Agriculture and Cooperatives, Department of Labor Protection and Welfare, Planned Parenthood Association of Thailand Under the Patronage of HRH the Princess Mother, and Stella Maris Seafarers Center Songkhla co-founded the FLEC in 2016.
Seafood Business for Ocean Stewardship (SeaBOS)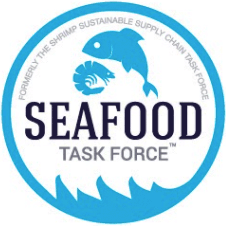 The Company is a signatory to the Seafood Business for Ocean Stewardship or SeaBOS to take part in protecting the oceans, natural resources and marine environment at the international level. The aim of the collaboration is to preserve biodiversity and sustainably produce high quality seafood to consumers with responsibility. The mutual agreement to apply international regulations throughout the supply chain has been set. The agreement also includes aspects such as legal fishery promotion, eradication of illegal labor, traceability system development, no antibiotics use, and GHG emissions and plastic use reduction. We will achieve these through co-investment in technology research and development.
The SeaBOS was initiated by Stockholm University, Sweden, in collaboration with ten seafood industrial operators, whose market value accounts for 80 percent of the global seafood market. These companies recognize the significance to marine resource security and abundance.
Global Dialogue on Seafood Traceability (GDST)

We participated in the Global Dialogue on Seafood Traceability (GSDT) to support traceability throughout the seafood supply chain. Having registered as a participant in and engaging with the GSDT support the Company in more sustainable and international traceability management of seafood products.
The GSDT is a task force for seafood traceability management in the private sector. It was founded in 2015 by the World Wide Fund for Nature (WWF) and Global Food Traceability Center (GFTC) under the Institute of Food Technologists (IFT). The GSDT was established due to a demand made at a World Economic Forum (WEF) conference in 2012 to set a seafood traceability framework. The aims are provide opportunities of participants mainly from the seafood industry to discuss, exchange opinions and drive changes. At present, there are approximately 60 members including fishery and seafood processing operators, retailers, technology development companies, and companies working on fishery and environmental monitoring. (More information is available at
https://traceability-dialogue.org/
)
Global Sustainable Seafood Initiative (GSSI)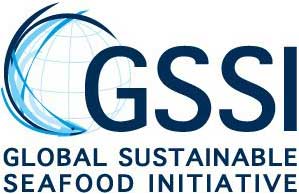 The Company partners with the Global Sustainable Seafood Initiative (GSSI) which supports equality in seafood standard certification through transparent standard setting criteria in line with practices of the Food and Agriculture Organization of the United Nations (FAO). The GSSI also publishes and shares knowledge in management approaches towards sustainable seafood production, such as social regulatory compliance and illegal fishery. The equal standard setting helps reduce production cost in operational process and lessen complicated processes for obtaining international certifications, considering the diversity of different organizations, to meet requirements of consumers and buyers overseas. It also helps ensure confidence in products and competitiveness for export.
The GSSI is a collaboration between the public and private sectors consisting of more than 90 stakeholders in the industry. (More information is available at
https://www.ourgssi.org/
)
Food Reform for Sustainability and Health: FReSH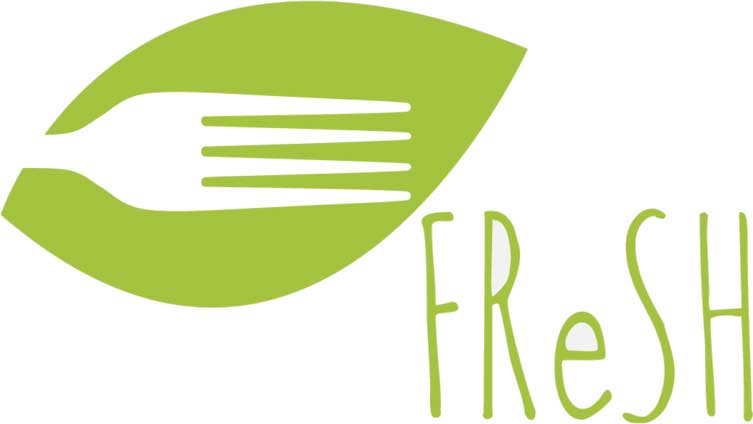 Charoen Pokphand Group, led by CPF, is one of the 35 world's leading companies to conduct the "Food Reform for Sustainability and Health (FReSH)" Project. There are five key topics tasked in the Project, which are health and sustainable diet, food production, food consumption, food loss and waste, and performance and reporting.
Sustainable Fisheries Research and Development Institute (SFRD)

The Company co-founded and has participated in a working group of the Sustainable Fisheries Research and Development Institute (SFRD). The goals are to develop fisheries and promote sustainable marine resource stewardship through "Researching" "Developing" "Linking" and "Fulfilling" missions or activities of each organization. The Institute was developed from the "Catch the Trash" Project which aims to reduce ocean waste, a current global issue. The project has been carried out since July 2018, and there are presently 6,000 vessels participating in the project. Establishing the Institute will ensure effective continuity of the project and sustainability of the organization.
The Sustainable Fisheries Research and Development Institute (SFRD) is a collaboration between fishery academics, the private sector, related fishery and industrial clustering organizations, the civil society sector, academic institutes, and experts. (More information is available at
https://www.sfrd.org/-1
)
Thailand Responsible Business Network: TRBN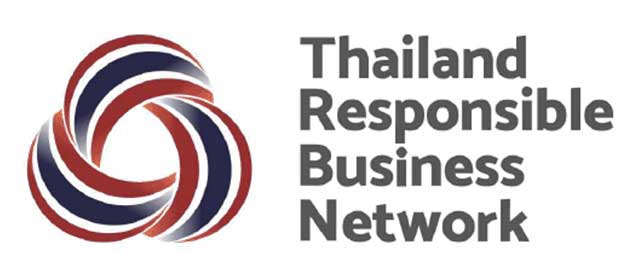 The Company collaborated with the "Thailand Responsible Business Network (TRBN)" to create positive changes in Thailand. The collaboration covers three key topics which are low pollution business, equal opportunity business, and good governance business. Activities under this collaboration include raising awareness of business responsibility for Environment, Social and Governance (ESG) which we have been a part of in circular economy and climate change topics.
The TRBN consists of nine organizations including the Securities and Exchange Commission, Stock Exchange of Thailand, Federation of Capital Market Organizations, Thai Listed Companies Association, Government Pension Fund, Global Compact Network Thailand, Social Enterprise Thailand, SB Thailand and Thailand Institute of Directors. It is a network under the Promoting Good Governance Stock Market Project to celebrate the Royal Coronation Ceremony of King Rama X.