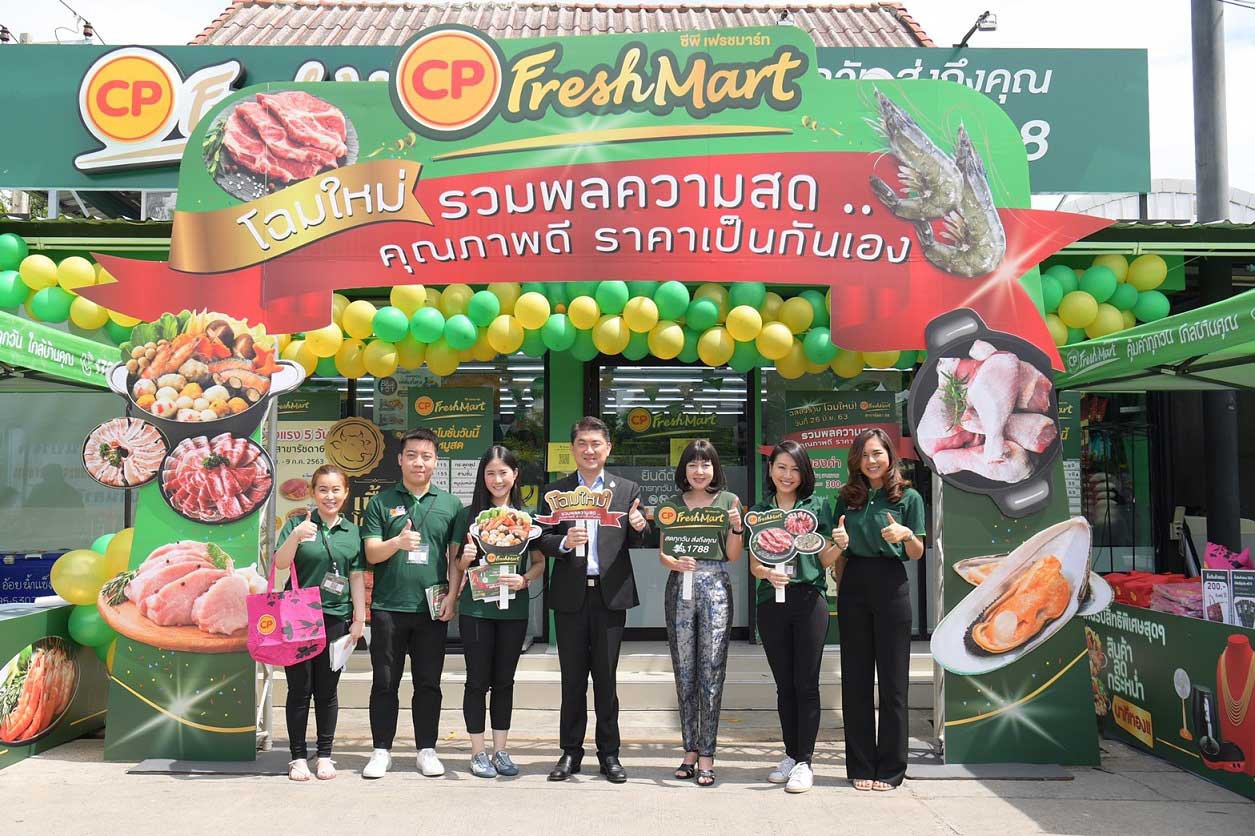 26 Jun 2020
CP Freshmart launches new store concept
CPF's CEO Prasit Boondoungprasert unveiled CP Freshmart new designed store on Ratchada 66 that focus more on fresh products including pork, chicken, premium beef and shabu – pan pork station comprised seasoned pork and chicken, fish and other meat balls.
Fresh foods are stalled in dual cooling refrigerator, an eco-friendly technology that can maintain the quality and freshness of products. Meanwhile, a variety of fruits, vegetables, ready-to-eat meals, and ingredients are added to the pilot shops.

CP Freshmart also provides services via mobile application, hotline and www.cpfreshmartshop.com, offering free delivery for online customers within 3 kilometers range from the shop.
Cpfworldwide.com use cookies for the best experience on our website, including to provide ads of products/service for your personalize content.
For more information see our information on
Cookies Policy