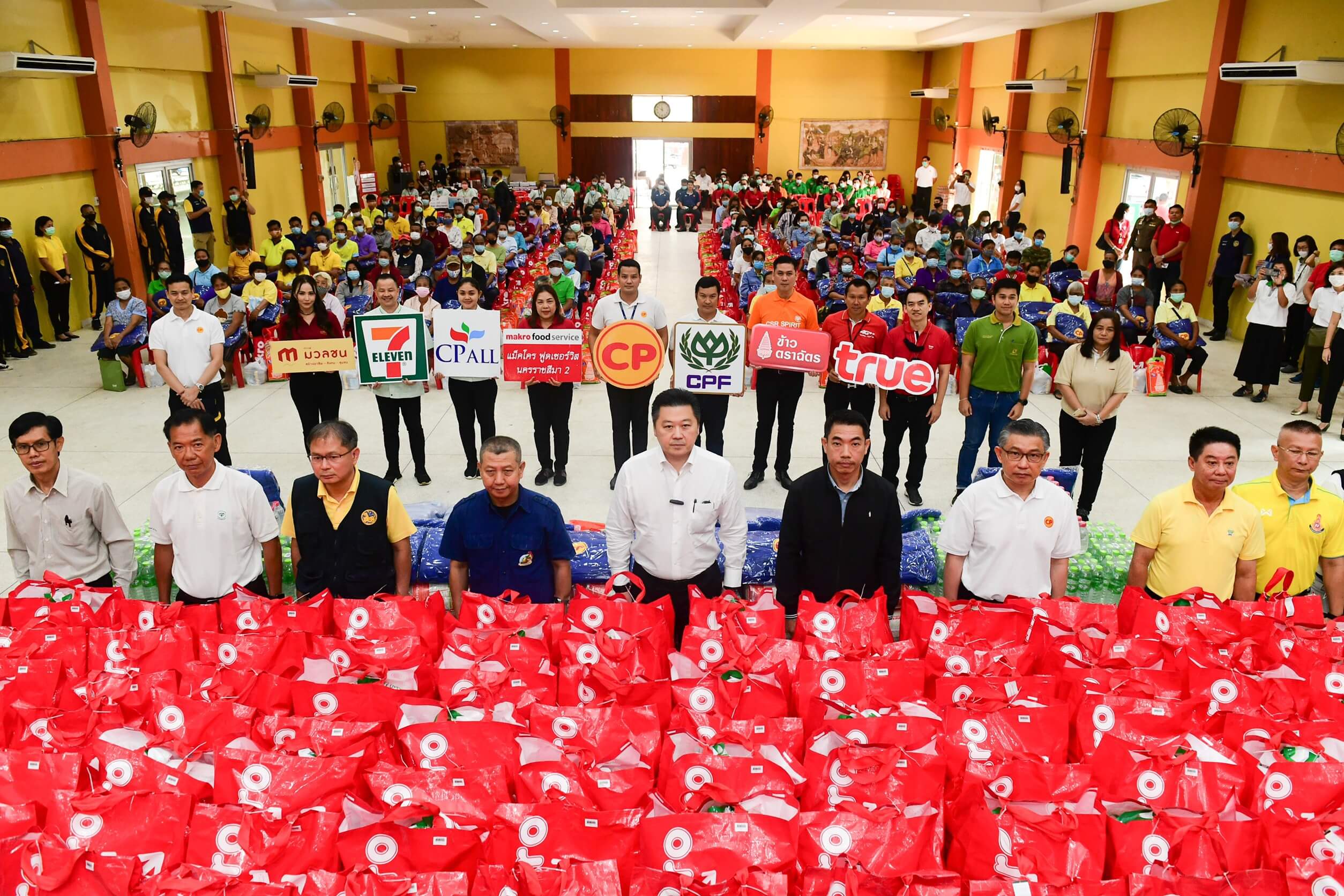 28 Oct 2020
'CP-CPF' aids flood victims in Nakhon Ratchasima province
Charoen Pokphand Group and Charoen Pokphand Foods Public Company Limited (CP Foods) support flood victims, including the company's employees, in Nakhon Ratchasima Province.
Deputy Governor of Nakhon Ratchasima Province, together with CP Group Chairman Soopakij Chearavanont and executives from CP Food, Chia Tai, CP All, True, Makro, CP Intertrade and CP Retaillink, provided 1,000 bags of emergency survival kits, 5,500 bottles of drinking water, 600 bags of 5kg rice, 300 sets of omelet rice, Le Pan, coffee and 600 blankets to alleviate the suffering and encourage flood victims in Pak Thong Chai District and Chokchai District in Nakhon Ratchasima Province.
Chokchai's Sheriff and Mr. Soopakij also visited the victims' homes. Ban Prang Pako Village in Pak Thong Chai District, to deliver the survival bags for 50 households.
Mr. Siripong Aroonratana, CP Foods' Chief Operating Officer, said that the severe flood in Nakhon Ratchasima Province caused the people of the area to suffer, therefore, CP Foods has made relief efforts to help the villagers.
Since October 2020, CP Foods has delivered fresh, clean and safe food products, including 22,500 eggs, 4,000 kilograms of cooked chicken, 600 kilograms of fresh chicken, 400 kilograms of pork, 360 kilograms of CP sausages, 100 kilograms of rice, 100 sets of ready-to-eat meals, and 32,760 bottles of drinking water
CP Foods also aids 180 local employees who were affected by the flood with relief packs and other supports to help them through this difficult time.