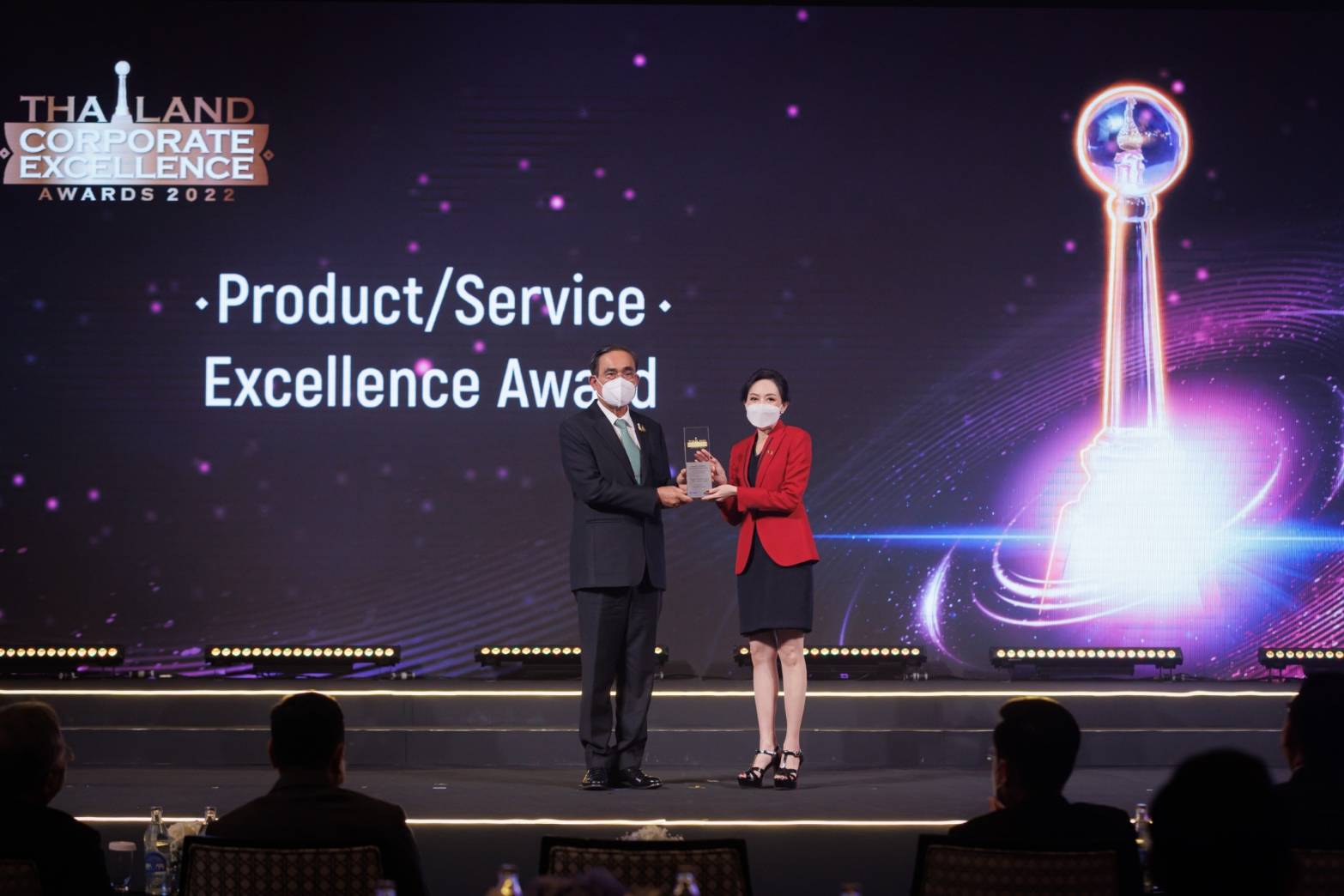 24 Nov 2022
CP Foods wins Distinguished Awards at Thailand Corporate Excellence Awards 2022
Charoen Pokphand Foods Public Company Limited (CP Foods) won the Distinguished Awards in category of Product/Service Excellence from the Thailand Corporate Excellence Awards 2022, which were organized by Thailand Management Association (TMA) and Sasin Graduate Institute of Business Administration of Chulalongkorn University. The awards were presented by Prime Minister General Prayut Chan-o-cha, who also presided over the ceremony, and Anarkawee Choorath, Senior Vice President for corporate marketing representing CP Foods received the award Trophies at the Athenee Hotel.

Anarkawee said that CP Foods commits to operating the business in accordance with our vision of becoming the "Kitchen of the World". The firm endeavors to deliver safe and high-quality products to ensure food security for consumers globally. We pledge to provide consumers with every mouthful nutritious and reasonable price under CPF 2030 Sustainability in Action, aiming to increase 50% of new products are developed to be healthier and more nutritious.
CP Foods has consistently invested in new product development by addressing three values: innovation, wellness, and planet. CP Foods focuses on innovation to create new products that meet the needs of consumers of all ages. For Wellness value, CP Foods is dedicated to introducing healthier and more nutritious products such as fresh chicken and pork meat branded CP Selection, which are fed with probiotics and biotechnology knowledge. The animals are raised in closed farms with biosecurity systems and modern technology, resulting in CP Selection products that are antibiotics-free throughout the raising period and traceable.
For the Planet value, CP Foods intends to manufacture the products environmentally friendly and pledges to use the sustainable packaging. Today, Thailand's operations use 99.9% plastic packaging are recyclable or reusable or compostable.
"Distinguished Awards for Product/Service Excellence reflects the Company's determination to develop operations in all dimensions including responsible marketing by developing quality goods and services to meet the needs of consumers, coupled with social and environmental responsibility," Anarkawee said.
Moreover, CP Foods conducts the products in accordance with the Bio-Circular-Green Economy or BCG model as well as adopting technology and innovation to improve production efficiency and protect the environment. The company also maximizes the resources aiming in order to reduce the greenhouse gas emissions to achieve Net-Zero goal.