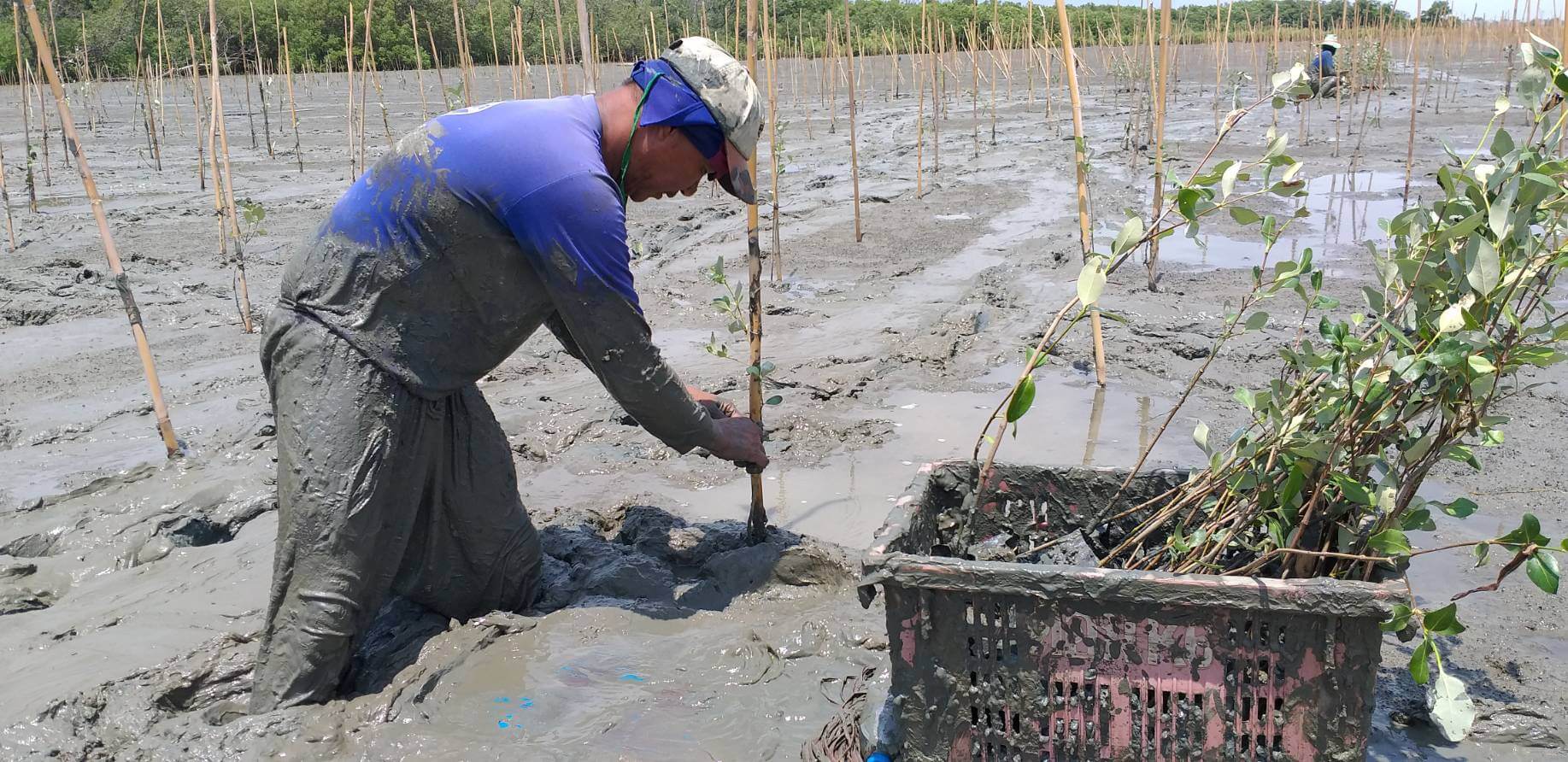 09 Apr 2021
CPF continues to conserve and restore mangrove forests to build food security
Charoen Pokphand Foods Public Company Limited (CPF) has continued devoted effort to conserving and restoring mangrove forests in a second phase of CPF Grow-Share-Protect Mangrove Forestation Project by continually afforesting, reforesting and monitoring mangrove forests to prevent coastal erosion and to ensure fertile mangrove forests and a robust ecosystem which are the fundamental of food security.
CPF operates under the strategy of 3 pillars towards sustainability, consisting of food security, self-sufficiency society, and balance of nature. The 3 pillars, aligned with the United Nations Sustainability Development Goals (SDGs), are aimed at materializing the vision of "Kitchen of the World" which demands the balance of food security and environmental protection.
During 2014-2018, the mangrove reforestation project helped Thailand to restore 104 rai of mangrove forests in Bang Ya Phraek Subdistrict, Samut Sakhon Province, where coastal areas have been eroded. The robust ecosystem is suitable for nursery areas which can, in turn, lead to the recovery of aquatic animal resources.
Now entering the second phase (2019-2023) of the project, the company targets to support additional 266 rai more of mangrove forest s in Samut Sakhon province.
CPF has joined hands with public departments and communities in terrestrial and mangrove forest conservation and restoration areas. The conservation and restoration under the CPF Rak Ni-Ves, Pasak Watershed, Khao Phraya Doen Thong Project in Lopburi Province encompassed 5,971 rai of forest areas in the first phase (2016-2020) while the Grow-Share-Protect Mangrove Forestation Project covered 2,388 rai in the first phase (2014-2018). CPF employees have also grown trees at premises nationwide, combining 1,720 rai, under CPF Rak Ni-ves project.