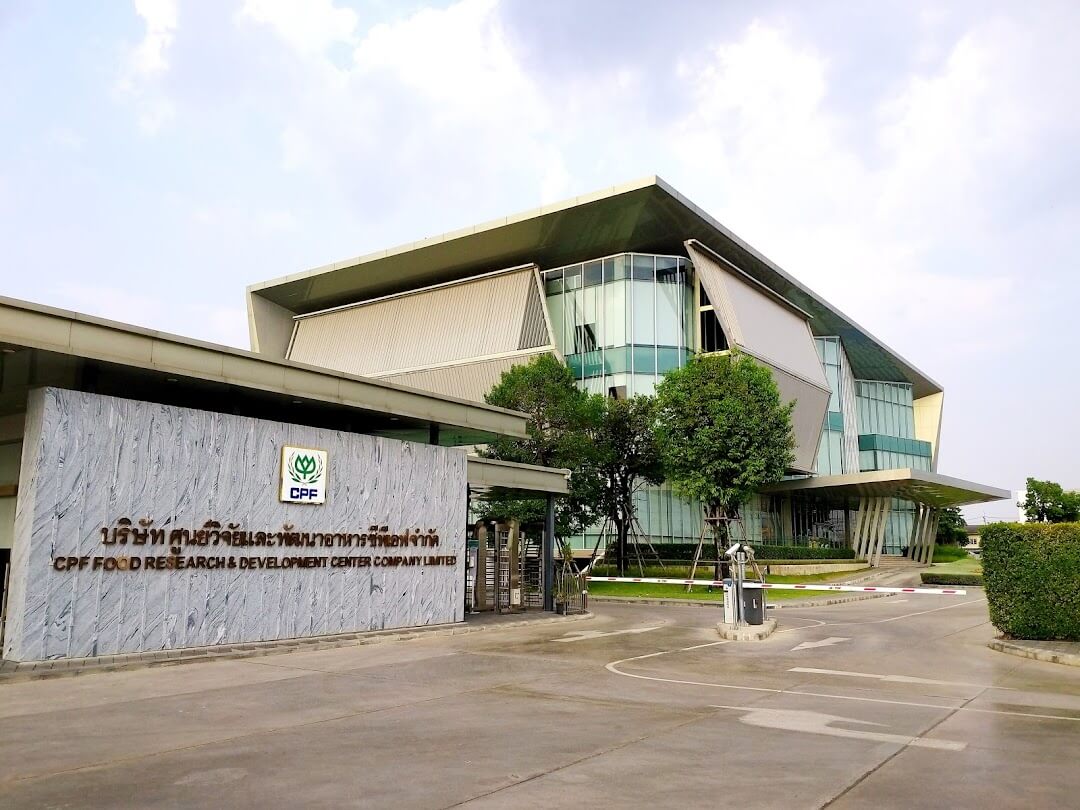 24 Sep 2021
CPF adopts "open innovation" strategy in addressing global food trends
At Charoen Pokphand Foods PCL. (CPF), research and development has been the focal point of the value chain. R&D has been integrated in all processes, particularly in the development of new products that address global food trends.

After the immense success of R&D on plant-based meat, CPF is scaling up its R&D process. This time, it is adopting the Open Innovation approach, ready to work with research houses and start-ups across the world in creating the best products for all groups of consumers.
According to Dr. Lalana Thiranusornkij, CPF Head of Innovation, CPF RD Center is tasked to implement the Company's strategy. It is responsible for creating food innovations that truly satisfy the needs of each group of consumers.
"The food research and development should not be limited to studies. We should be able to use the knowledge in the mass production of products that customers want. CPF RD Center has followed this concept, when we developed the plant-based innovation from PLANT-TEC technology. We eliminated all pain points and the process paved way for the mass production of plant-based meat that is accessible and overwhelmingly welcomed by consumers," Dr.Lalana said.
The PLANT-TEC technology is the result of collaboration between CPF RD Center and international plant-based companies from several countries including Japan, the United States and Singapore as well as educational institutions in Thailand like Chulalongkorn University and Mae Fah Luang University. Under the collaboration, they created plant-based products that offer indifferentiable real-meat taste, smell and texture. Meanwhile, CPF manages to lower their prices, which are cited as the pain point of consumers, to match real meat's prices. Available at 7-Eleven convenience stores, the products are also accssible. As a result, CPF's "MEAT-Zero"-branded plant-based products have received warm responses from consumers and restaurant chains.
CPF RD Center is leveraging its success in conducting more R&D on advanced food innovations, aspiring to cope with future demands. The Open Innovation approach is being adopted, to stimulate innovation in collaboration with research houses, private companies, educational institutions, other organizations and start-ups. Under this approach, CPF RD Center aims to create innovation in a sustainable manner.
CPF recently became a member of Foodvalley, the knowledge-intensive agrifood ecosystem of the Netherlands which includes thousands of food innovation experts in its network. As an innovation partner of Asia-Pacific Food Agri-Food Innovation Summit in Singapore, CPF received the interest from innovators from several countries in joining the Company's R&D mission. CPF supported ProVeg Food Innovation Challenge, the Southeast Asian stage where talents are attracted to pioneer food innovations. From these moves, CPF has gathered external ideas that will keep food innovation advancing.
"CPF will not stop at the development of plant-based meat and nutritious products. We will leverage our food innovations in addressing global trends. Research knows no boundaries. It can only be bettered. The doors are open wide for those ready to join our research mission. We believe that the open innovation approach will lead us towards new food innovations in a speedy and sustainable manner," Dr.Lalana concluded.