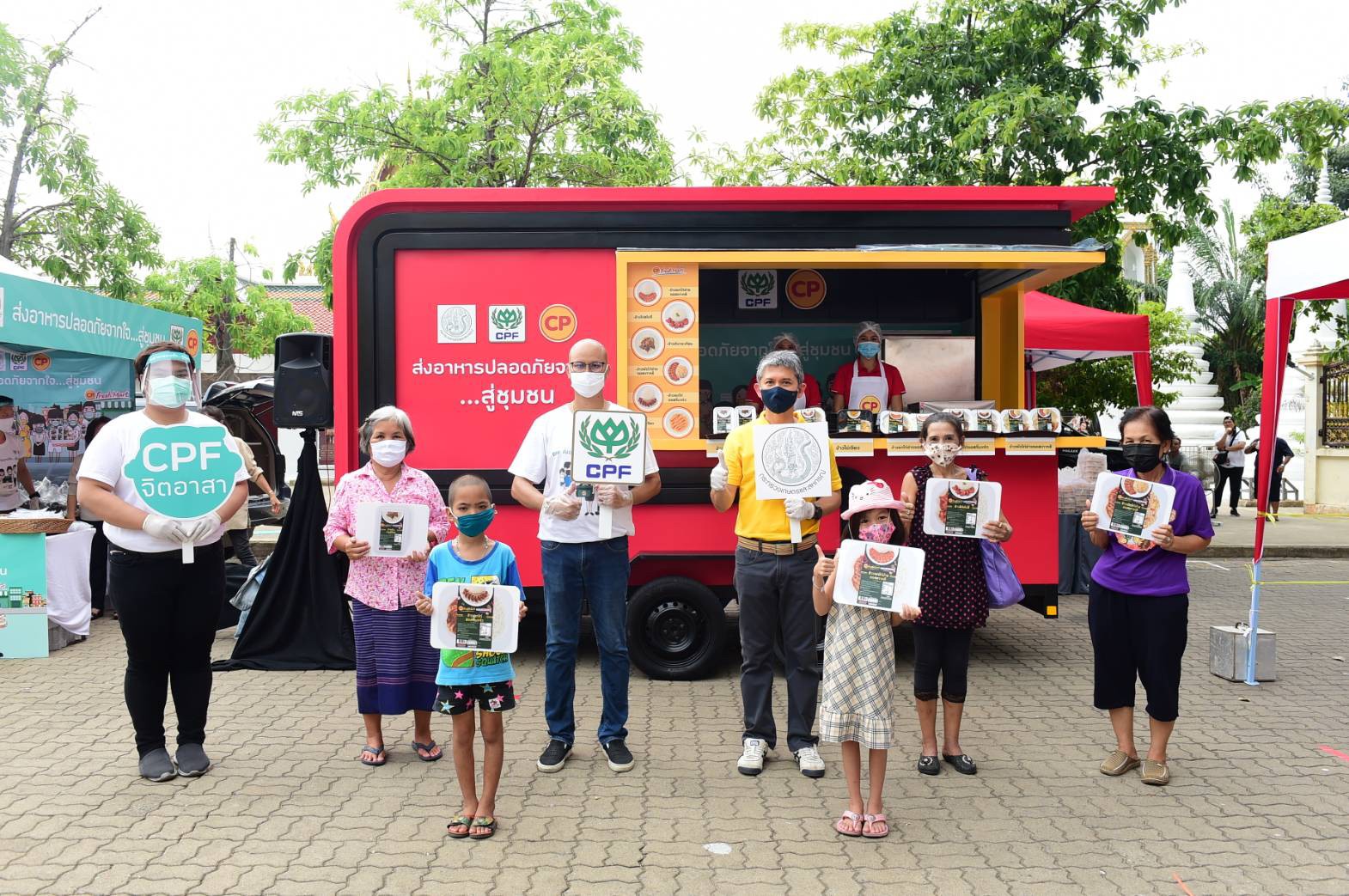 23 May 2020
CPF's Food truck serves ready-to-eat meal to Wat Dusitaram's community
Ministry of Agriculture and Cooperatives in collaboration with Charoen Pokphand Foods PCL deployed CPF's food truck to serve people in need around Wat Dusitaram in Bangkok Noi district of Bangkok.
In line with the company's good corporate citizen philosophy that prioritized on well-being of the country and its people, the project aims at feeding people in need with warm and delicious ready-to-eat food products.
So far, the COVID-19 relief project has served people who are affected by COVID-19 outbreak in 8 areas of Bangkok Noi district.
The food truck service will also support delicious CP foods to communities in Bang Phlat, Bang Khun Thian, Bang Bon, Nong Khaem and Huai Kwang.
cpfworldwide.com ใช้คุกกี้บนเว็บไซต์นี้เพื่อการบริหารเว็บไซต์ แและเพิ่มประสิทธิภาพการใช้งานของท่าน
(เรียนรู้เพิ่มเติม)