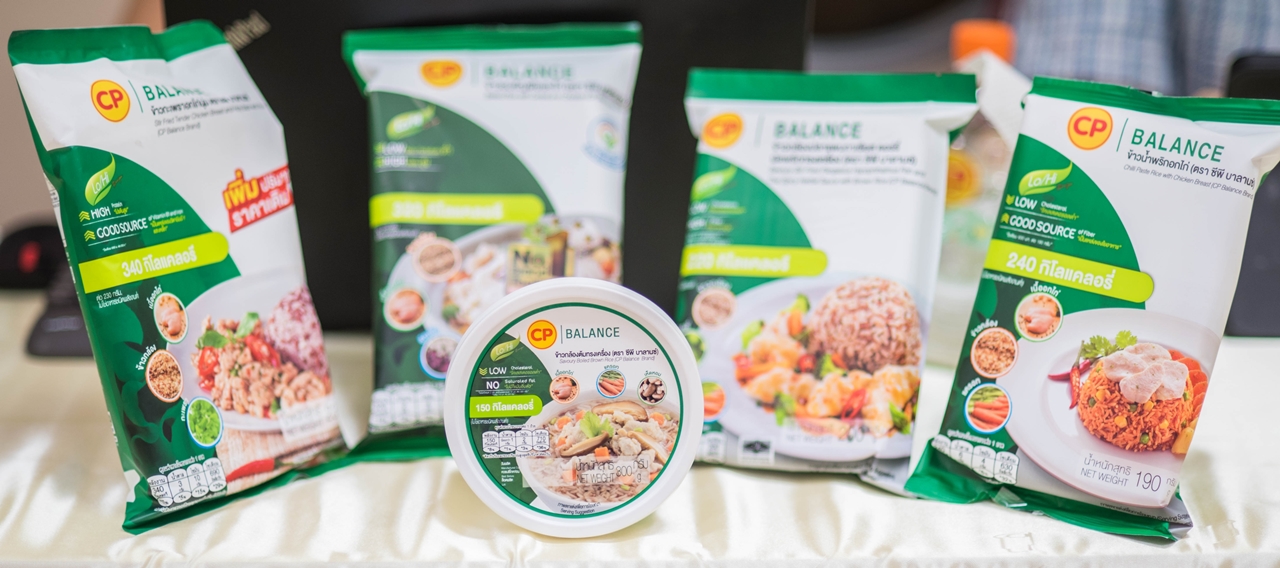 01 Dec 2022
CP Foods strives to promote better consumer health and well-being with tasty low-sodium products
Charoen Pokphand Foods Public Company Limited (CP Foods) aims to help consumers to stay healthy by applying innovation and advanced technology to develop lower sodium food products that meet the consumer demand for improved better health and well-being.

Nusara Buranawong, vice president for CPF Foods Research and Development Center: RD Center) said CP Foods, the world leading food producer, has prioritized research and development products for better nutritional and health benefits, such as reducing the amount of sodium chloride (table salt) by 5% per year. The company has conducted the consumer test when the recipe is adjusted.
RD Center has adopted innovation and technology in recipe development to reduce the use of sodium in food through several methods including combining flavor-enhancing ingredients, using spices to add flavor, changing food's color, modifying texture. These efforts are based on consumer's product acceptance.
Nusara advises consumers to read the Guideline Daily Amounts (GDA) nutrition facts label on CP brand products before consumption, which displays the amount of energy, sugar, fat, and sodium contents that pose risks of the Non-Communicable Diseases (NCDs). The Company creates a variety of healthy products for consumer choices such as CP Balance brand, ready-to-eat products that are high in fiber but low in calories, sodium, and saturated fat.
In addition, CP Foods also exchanges knowledge, experience and challenges regarding sodium amount reduction in food production with the academic, experts and chefs during the Sodium: Tech&Taste workshop which organized by the Alumni Association of the Faculty of Agro-Industry of Kasetsart University (Food Innopolis@Kasetsart). This session aimed to find the solutions to introduce better healthy food products and good taste to the market.
CP Foods presented CP Balance menus for participants to test at the event, including baked rice with cereal and chicken, stir-fried tender chicken breast, and holy basil menus, etc.