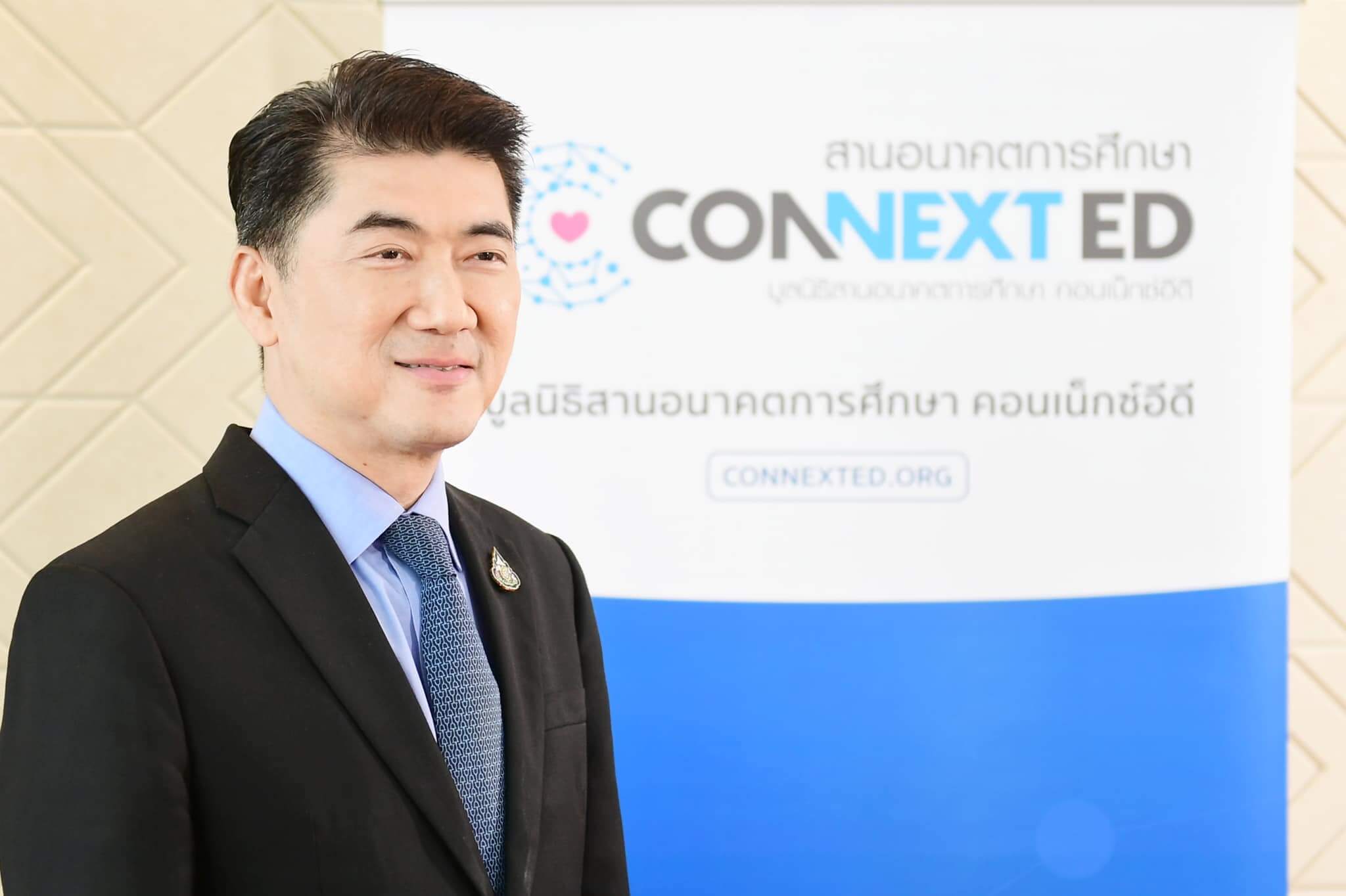 09 Feb 2021
CP Foods to continuously foster young talents through CONNEXT ED project
Charoen Pokphand Foods PLC (CP Foods) has pledged to continue supporting CONNEXT ED project in an effort to to further develop Thai education, shaping a future of the new generation and improving the country's competitiveness.
CP Foods' Chief Executive Officer Prasit Boondoungprasert said that the company, as one of CONNEXT ED's founding members, recognized that education is the cornerstone of the country's development. Therefore, CP Foods is delighted and proud to help Thailand nurturing good and smart students through this project.
Initially, the company has supported food security of nearly 900 schools under an on-going "Raising Layer for Student's Lunch" Project, allowing the children in remote areas to access high quality protein source. CP Foods has passed on the learning from this successful school lunch program to CONNEXT ED project.
"The school lunch project is like a small business simulation. The students and teachers are able to run an egg farm for their own consumption. Moreover, the project can generate income from selling surplus eggs to the community nearby.' he said.
Also, the students will gain multiple skills that can be beneficial in the future such as accounting and cashflow management.
Mr. Prasit has expressed his appreciation to the company's volunteers who participated in the project as School Partners, , for their contribution to the society, using their talents and skills on project management. He pointed that this is a good and necessary qualification for future corporate leaders.
CONNEXT ED project is a collaboration between Government Sector, civil society and private organizatios to develop Thai education towards sustainability. As of today, 5,567 schools has participated in the project. Of the total number, CP Foods has supported 295 schools in 4 provinces, including Nakhon Ratchasima, Chaiyaphum, Buriram and Saraburi.