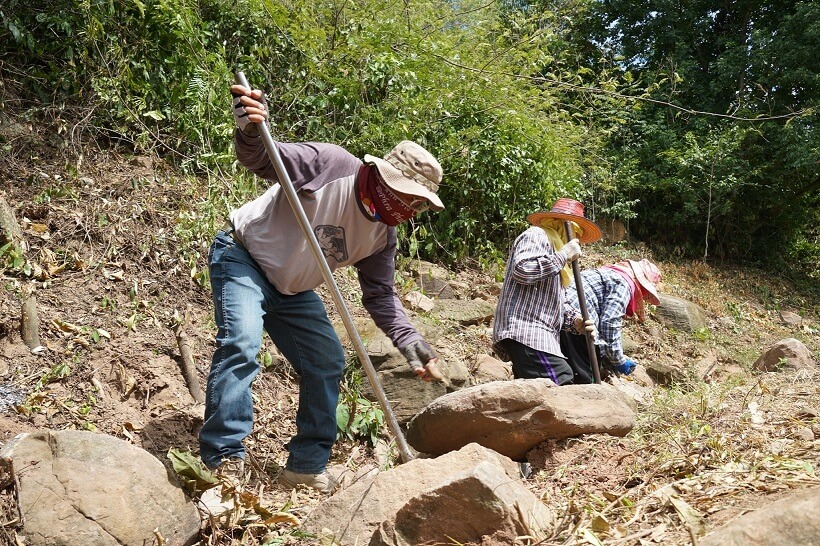 24 Sep 2021
Forest Department grants an honorary plaque to CP Foods' reforestation project
Charoen Pokphand Foods Public Company Limited (CP Foods) received an honorary plaque from the Royal Forest Department in this year for the success "CPF Rak Ni-Ves, Pasak Watershed,Khao Phraya Doen Thong Project" that help conserve, restore and plant additional forests of 6,971 rai in an effort to minimize impact of climate change.
The prestigious award was given on the occasion of the 125th anniversary of the establishment of the Royal Forest Department, September 18, 2021.
An online ceremony was presided over by Mr. Warawut Silpa-archa, Minister of Natural Resources and Environment. CP Foods has been selected to receive a plaque for the its collaboration efforts with the Royal Forest Department to restore the Forest through "CPF Rak Ni-Ves, Pasak Watershed,
Khao Phraya Doen Thong Project" , Lopburi Province.
Mr. Wuthichai Sithipreedanant, Senior Vice President for Corporate Social Responsibility and Sustainable Development of CP Foods, said that the Royal Forest Department plays an important role in mitigating global concerns, especially on the impacts of climate change. He added that the collaboration with the forest department will enable the country to find an innovative solutions to restore forests and protect our planet.
He added that CP Foods, as a food producer, recognizes the importance of forest resources. Therefore, it integrated collaborate with the Royal Forest Department and communities around Khao Phraya Doen Thong area, a vital upstream forest, to conserve and restore 6,971 rai of forest.
The Pasak watershed is a critical water source for agricultural and industrial sectors in five provinces, namely Loei, Petchabun, Lopburi, Saraburi and Phra Nakhon Si Ayutthaya. It also serves as an important water source for the company's Feed, Farm, and Food businesses.
"CP Foods creates stakeholder engagement. For example, the company has continuously hired communities in the area to monitor the forests during the outbreak of COVID-19. This is to generate income to the local as well as continuing to turn the forest into the source of food, natural medicine, and timber for communities, creating jobs and generating income among people in the surrounding communities," he said.
In addition, the project develops the forest into the nation's model learning center for forest conservation and restoration. It also aims to mitigating global warming and climate change from carbon absorption and ecosystem services of the forest in line with Sustainable Development Goals.