CP Community Fridge and CP Fresh Shop…an Alternative for Better Quality of Life
With the Company commitment to improving the quality of life of people in the society, we initiated the CP Pork Shop business in 2016 as an alternative for income generation for small entrepreneurs and for the enhancement of the safety standard of pork products under the Livestock OK Standard.
The CP Pork Shop business model focuses on two forms of business – the CP Community Fridge for fresh products (pork, chicken, shrimp and eggs) and the CP Fresh Shop for fresh and ready-to-eat products.
Improving Safe Pork Standard for Consumers
Swine farming in a closed system under the Green Farm standard, the development of slaughterhouses in accordance with relevant standards, the transportation that controls the temperature until the point of sales, and the traceability system throughout the whole swine chain help ensure quality and safety of our fresh pork products that the Company and small entrepreneurs offer to consumers.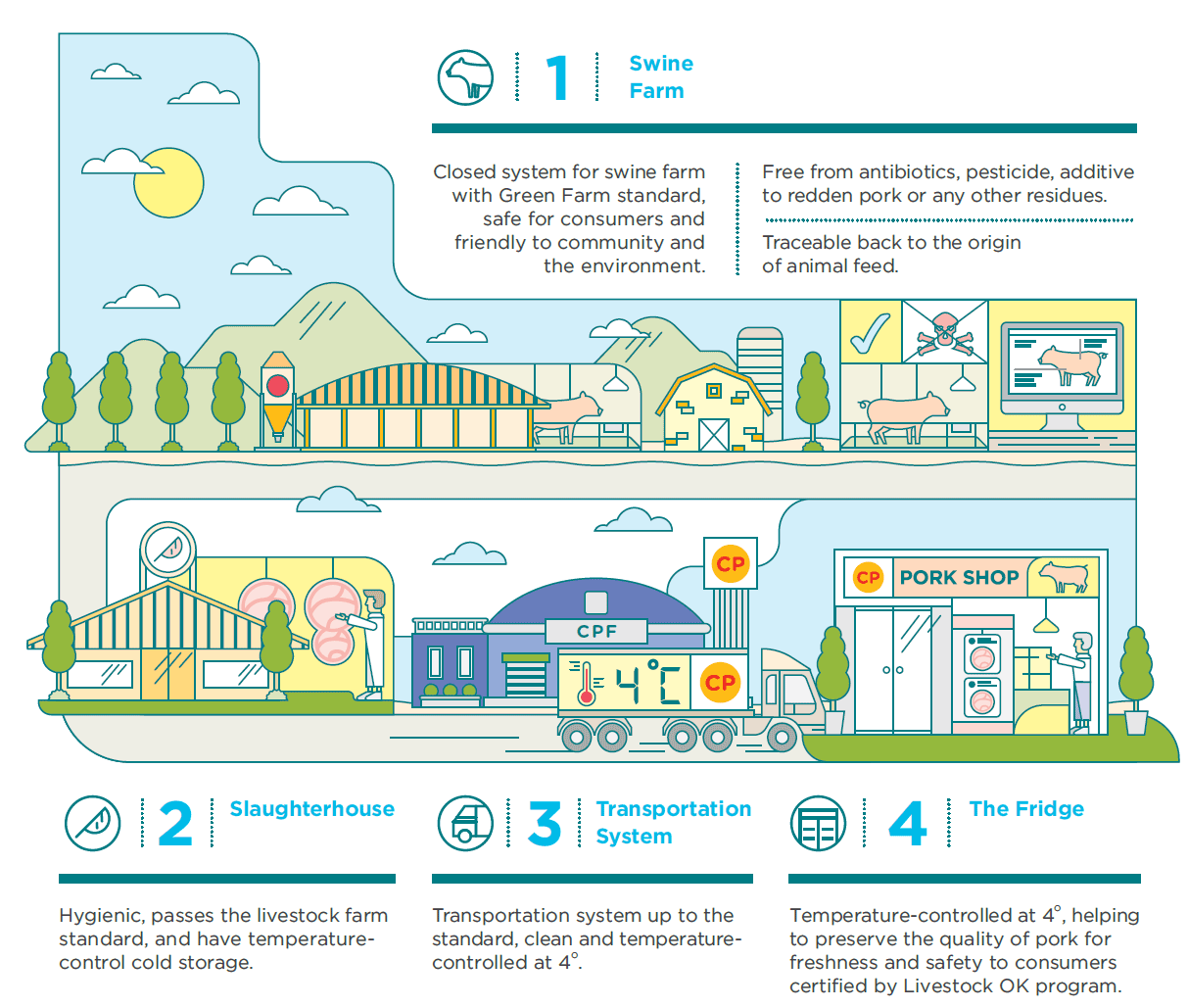 Five Star Business…Opportunity for Small Entrepreneurs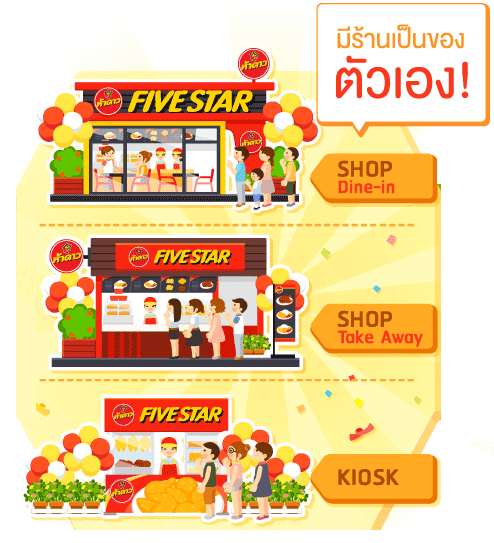 The Company continues to promote employment prospect and provide the opportunity for small entrepreneurs to own a business. Since 2000, we provide opportunity for small entrepreneurs to own a business with very low investment through the "Five Star Business" which operates based on the franchising business model.
As we operate under the "Collaborative Development" concept, we are able to provide a variety of sales channels and products to franchisees. These include owning a kiosk for take-away and a dine-in shop. In terms of products, we provide Five Star Grilled Chicken, Five Star Fried Chicken, Five Star Chicken Rice, Five Star Noodles, ready-to-eat meals, and snacks.
We also support our franchisees by sharing knowledge on equipment management and marketing techniques including product development, marketing communication and logistics. Our aim is to continually increase their income and promote sustainable and mutual growth.

Our three main success factors are Quality, Service, and Cleanliness (QSC) which are the operating standards for all Five Star shops.
Quality

– Quality control from the production process to serving our customers

Service

– Professional sales management skills

Cleanliness

– Cleanliness of production equipment, the selling point, and the seller.
From the success of Five Star Business in Thailand, we are expanding the business model into other countries including Vietnam, India, and Cambodia.