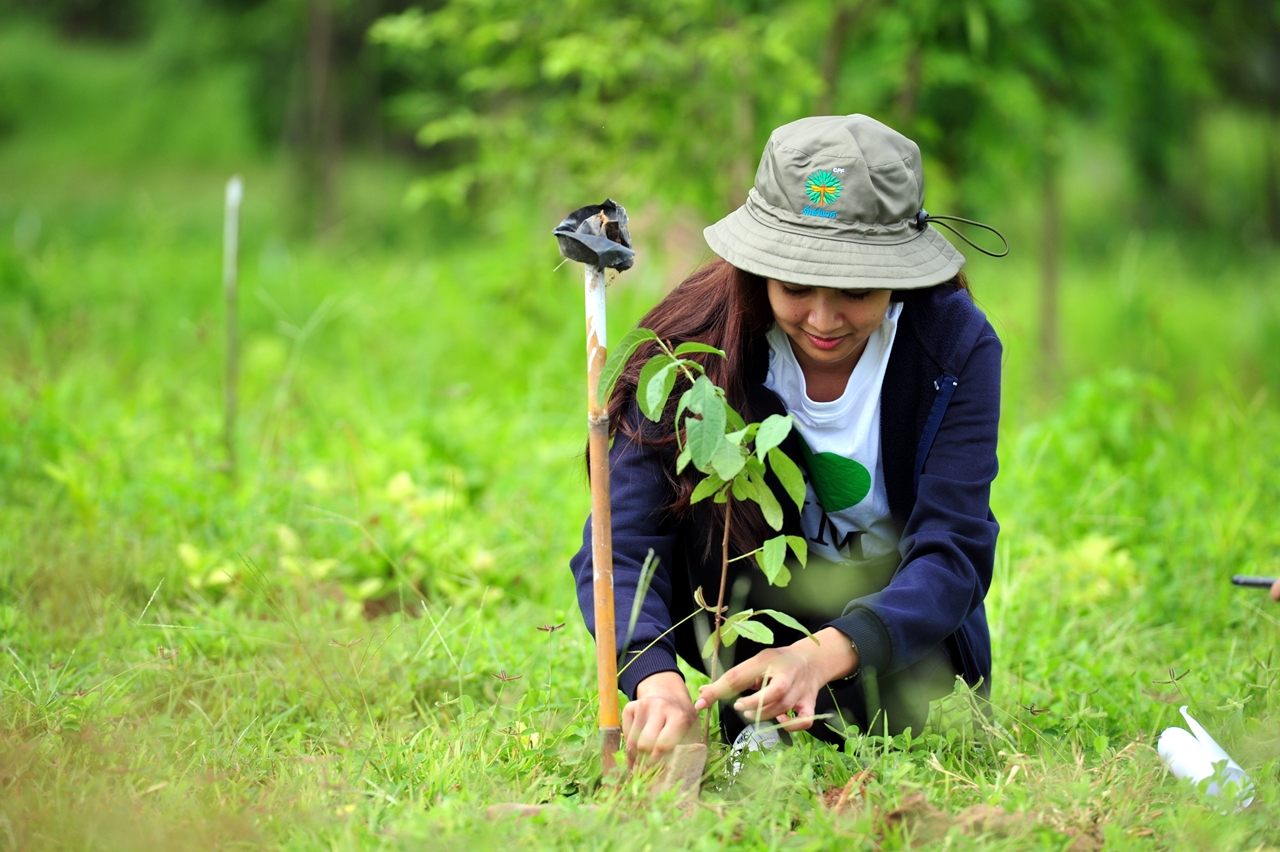 05 Feb 2020
CPF receives RobecoSAM's Silver Class Sustainability Award
Charoen Pokphand Foods PLC (CPF) announced that it has received SAM Silver Class Sustainability Award in Food Products Category and is included in the Sustainability Year Book 2020, reflecting global recognition for its sustainability-related practices.
Mr. Wuthichai Sithipreedanant, senior vice president for corporate social responsibility and sustainable development, said: "With commitment to follow the three sustainability pillars: "Food Security, Self-Sufficient Society and Balance of Nature", CPF realizes the significance of pushing forward business-related sustainability issues for a better future. We are supporting the United Nations Sustainable Development Goals particularly those related to human rights, renewable energy promotion, reduction of packaging that is harmful to the environment, waste management, as well as sustainable and efficient production through innovations. Everything culminates in sustainable operations. Meanwhile, social and environmental factors also matter for sustainability and cannot be ignored. CPF thus promotes sustainability through ESG (environmental, social and governance) principles in all countries we operate in. We also carry out impact valuation of our "Contract Farming-Pig Business" Project to identify, assess and determine the project's contribution in monetary terms, on top of contribution in terms of products and profits."
"For such impact valuation, CPF adopts international practices like the Natural Capital Protocol and Social Capital Protocol of World Business Council on Sustainable Development (WBCSD). It helps us better understand social and environmental impacts in monetary terms and supports further improvement of the project for a better quality of life for community and society, while reducing negative impacts on natural resources and the environment in the long term," Mr. Wuthichai added.
CPF won SAM Bronze Class Sustainability Award in 2018. SAM classifies its medal in 3 Sustainability Award categories: Gold Class (for companies whose score is within 1% of the top-performing company's score in their industry); Silver Class (whose score is within 1-5% of the top-performing company's score in their industry); and Bronze Class (whose score is within 5-10% of the top-performing company's score in their industry).
RobecoSAM is an investment specialist focused exclusively on sustainability investing. Together with Dow Jones Sustainability Indices (DJSI), it ranks companies in 61 industries with outstanding sustainability performance. In 2019, 4710 companies were assessed in the SAM Corporate Sustainability Assessment (CSA). Late 2019, SAM became a part of S&P Global after the latter's acquisition of ESG Ratings Business from RobecoSAM.