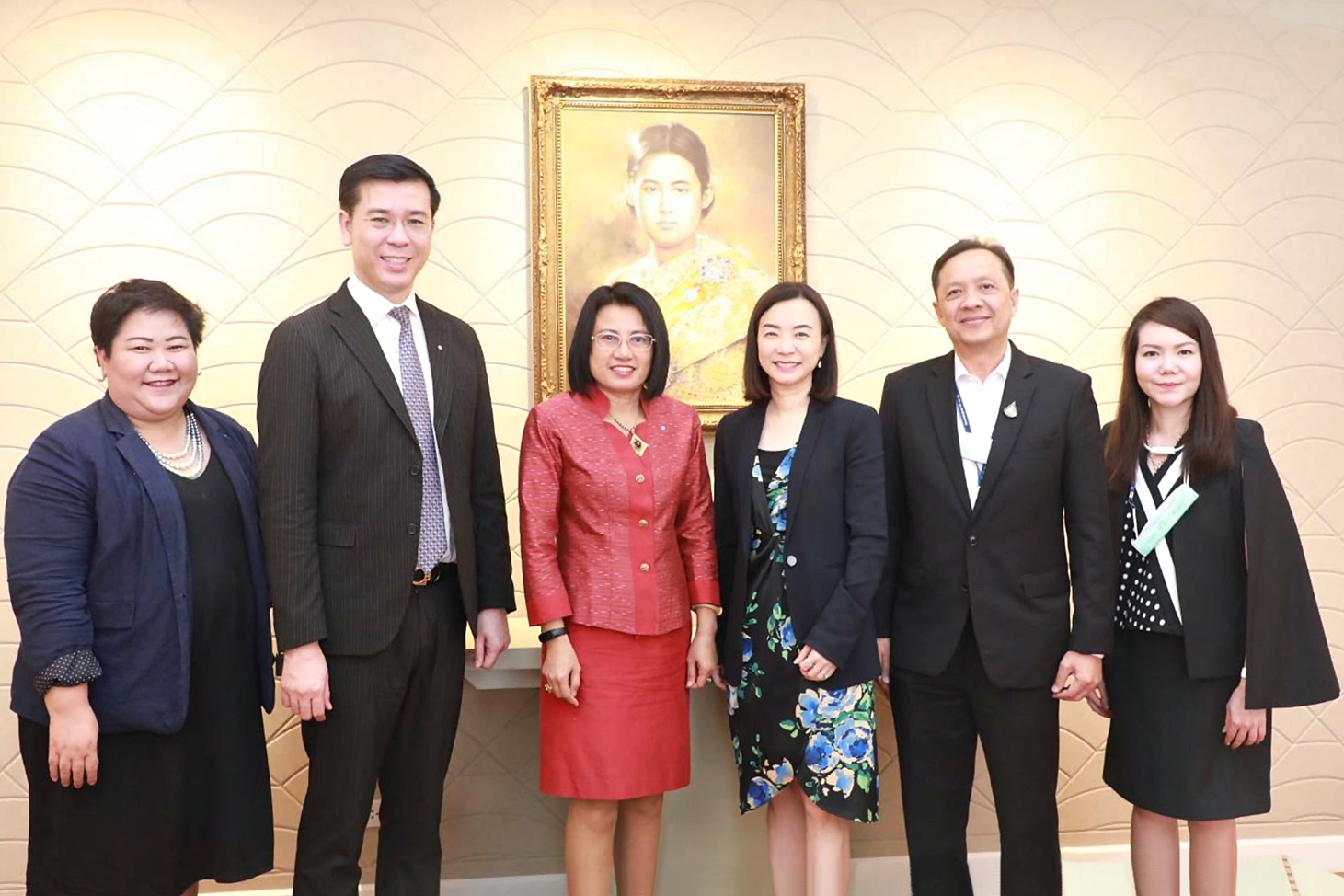 18 Sep 2020
CP Foods pledges to keep migrant workers safe from Covid-19
Charoen Pokphand Foods PCL (CP Foods) has pledged to keep all of its workers, including migrant workers, safe from COVID-19 by maintaining the highest safety measures and strict hygiene protocols, helping employees to gain confidence in working with the company.
Ms. Pimonrat Reephattanavijitkul, Executive Vice-President at CP Foods, stated that the company has implemented GMP (Good Manufacturing Practice) and HACCP (Hazard Analysis Critical Control Point) standards to prevent all workers from the coronavirus infection, ensuring safe and undisrupted supply chain.
As for the company's migrant labours, who are mostly from Cambodia and Myanmar, the company has been in close and constant communication with them to make the workers feel safe to work with CP Foods amid this global outbreak.
She added that the migrant workers receive the same communication and training on infection preventiion as Thai workers. This helps them to implement infection prevention measures accordingly. Moreover, they are able to voice their concerns and seek advice from interpreters at plant and, alternatively, "Labour Voices Hotline by LPN", a consulting hotline service run by Labour Protection Network.
CP Foods has taken several measures to reduce infection risks in every part of the operation, starting from increased number of shuttle buses between dormitory and production facility to reduce passenger density in line with social distancing guideline. When they are arrived at sites, every employee and visitor must go through health checkpoints, including a Thermoscanner installation at the entrance, which is one of the most precise temperature screening tools, before entering the site.
At work, every worker in the operation must maintain a high level of personal hygiene, including wearing masks, washing hands frequently, and social distancing.
High-contact touch points, such as door handles and handrails, as well as other equipment are frequently disinfected. Hand sanitizers are being placed in many areas. Transit buses used by farm workers are cleaned after used. These measures are stringently implemented and monitor to ensure the safety of those who work with the company.
"A healthy, covid-19 free workforce is crucial for food safety. All of these services are made to ensure that every employee, regardless of role, rank and nationality, has received the same treatment and safe from a possible infection." Ms. Pimonrat said.