C.P. Vietnam ranked No. 1 on Vietnam Top 10 Food Reputation Award 2021 in the "Frozen Food " category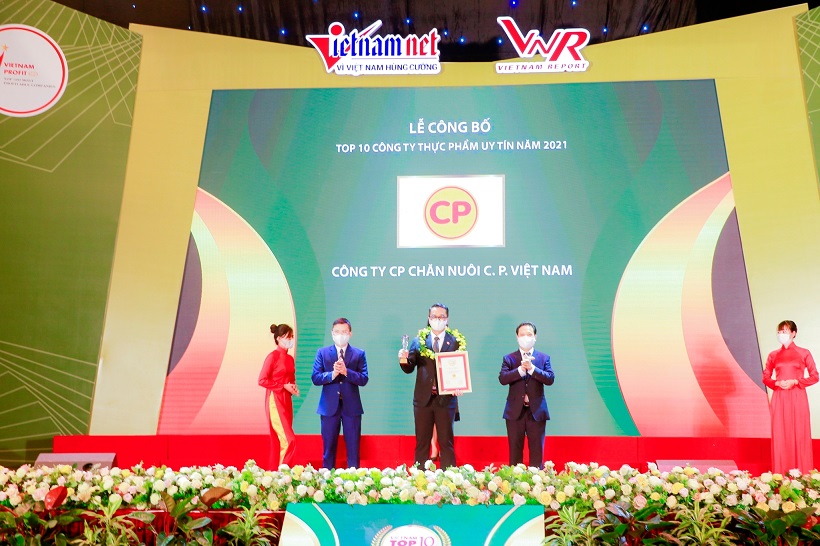 29 Nov 2021
C.P. Vietnam ranked No. 1 on Vietnam Top 10 Food Reputation Award 2021 in the "Frozen Food " category
C.P. Vietnam Corporation (CP Vietnam) ranked first on Vietnam Top 10 Food Reputation Award 2021 for the second year in a row from its outstanding product's safety and quality that win the trust of Vietnamese consumers.
As a result of this, The Company has received the Top 10 Food Reputation for the 5th consecutive year.
The award was received by, Sakchai Chatchaisophon, vice president of C.P. Vietnam, at the National Convenience Centre in Hanoi.
CP Vietnam has introduced modern technologies, including the expertise of safe food production from Thailand to apply in Vietnam Market. The company also placed importance in the principles of the circular economy to reduce the impact on the environment according to the policy of the CP-CPF group.
Also, CP Vietnam has made multiple outstanding in social contribution activities such as blood donation, reforestation, and food delivery to help Vietnamese medical personnel and people during the COVID-19 outbreak.
This prestigious award organized by Vietnam Report and the Vietnam Net since 2017. The award criteria is based on financial performance, publicity and credibility surveys.
Cpfworldwide.com use cookies for the best experience on our website, including to provide ads of products/service for your personalize content.
For more information see our information on
Cookies Policy