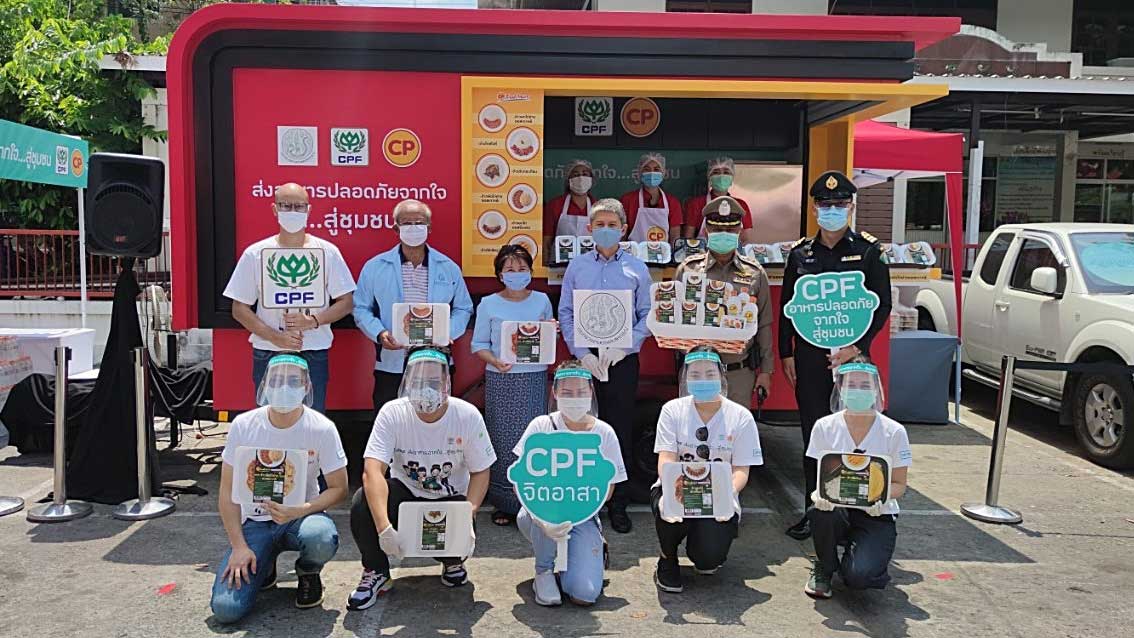 19 May 2020
Ministry of Agriculture and CPF deploy food truck to serve people affected by COVID-19
Ministry of Agriculture and Cooperatives and Charoen Pokphand Foods PCL (CPF) jointly launched a food truck service for a COVID-19 relief project called "Safe Food from heart to community" to serve communities with delicious ready-to-eat meals.
The food truck will deliver free foods to low-income people that are severely affected by COVID-19 crisis in six districts of Bangkok for 22 times, starting from Bangkok Noi district.
CP Freshmart has developed the truck to be a mobile kitchen that can feed people in need with warm and delicious ready-to-eat foods. CPF also gives away boiled eggs and bottled water to participants.
Currently, the truck is delivering foods to several areas of Bangkok Noi district every Tuesday, Thursday, and Saturday. It will also support foods to communities in Bang Phlat, Bang Khun Thian, Bang Bon, Nong Khaem and Huai Kwang,
"I'm glad that companies, like CPF, has recognized the hardship of low-income workers. There are many of us that are severely affected by COVID-19" Mr. Wanchai Yoodee, 48 years, a motorcycle taxi driver, said.
Mrs. Duangrat Chuenprasert, 52 years, resident of Wat Amphawa's community in Bangkok Noi district, added that the project can significantly help Wat Amphawa's residents. Many of them have lost their jobs during the outbreak and can barely afford food.
Mr. Samonphon Komolthiti, 19 years, a student and part-time employee, said the project has helped her to reduce daily expense for those who lost significant amount of income during the outbreak like her.
In line with the company's good corporate citizen philosophy that prioritized on well-being of the country and its people, the project aims at offering helping a hand to underprivileged communities in the wake of the COVID-19 crisis.
Previously, the company has supported Ministry of Public Health by providing free foods to individuals returned from abroad to self-quarantine, medical staffs in many hospitals nationwide and families of nurses and doctors working in the frontline against the pandemic.
It also collaborated with the First Army Region to deliver free foods to 8,499 households in Khlong Toei district.