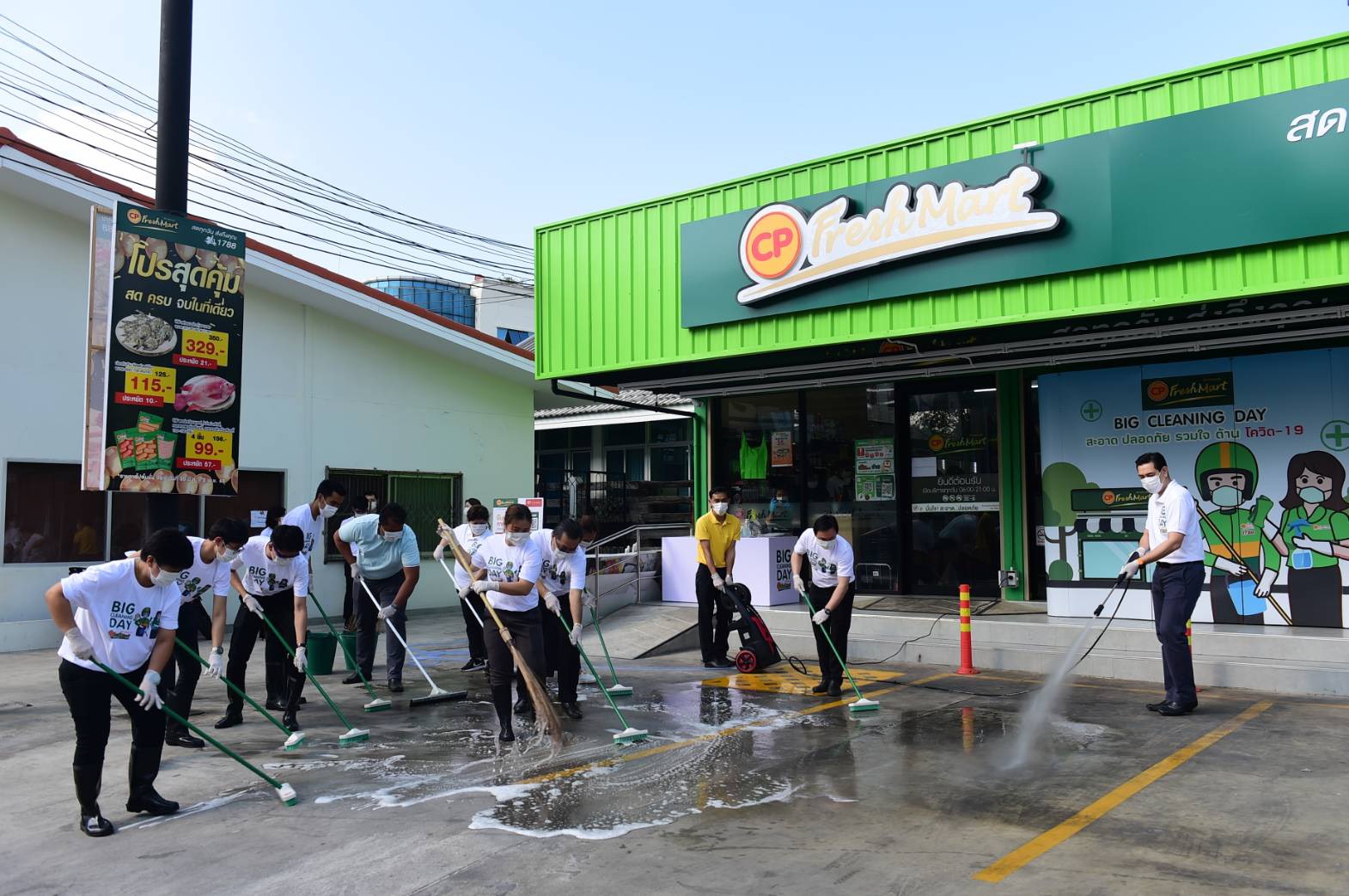 26 Mar 2020
CP Freshmart announces nine preventive measures against COVID-19
CP Freshmart, a retail business of Charoen Pokphand Foods (CPF), announced nine preventive measurements to combat COVID-19, ensuring health and safety of staffs and customers.
Mr. Sujarit Mayalarp, Executive Vice President at CPF, said the nine measures include, 1. Clean and disinfect all "high-touch areas" such as basket, door, and refrigerator every two hours 2. Employees must wash their hands frequently 3. All of them are required to wear masks while they are on duty 4. Require the use of gloves for employees, especially those who handle product 5. Provide hand sanitizer at entry point, 6. Sanitized coins, notes and bank notes 7. Encourage shoppers to keep their distance 8. Promote a "touchless" True Money Wallet payment 9. Offer free delivery services.
"CP Freshmart provides a delivery for customers without minimum payment. It will greatly reduce the risk of virus spread as well as easing consumers' concerns about going outside," Mr. Sujarit said
The retail chain also launched "Big Cleaning Day" event to sanitize its shops nationwide.
He added that all CP Freshmart shops remain open during COVID-19 and reassure that food supply remains undisrupted despite the outbreak. Additionally, the shops are closely monitoring the situation to make sure that employees and customers are safe.
For more information and updates, visit CP Freshmart official channels at https://www.facebook.com/cpfreshmart.page/ and https://www.cpfreshmartshop.com/. Additional questions can be directed to CP Freshmart's hotline, 1788.