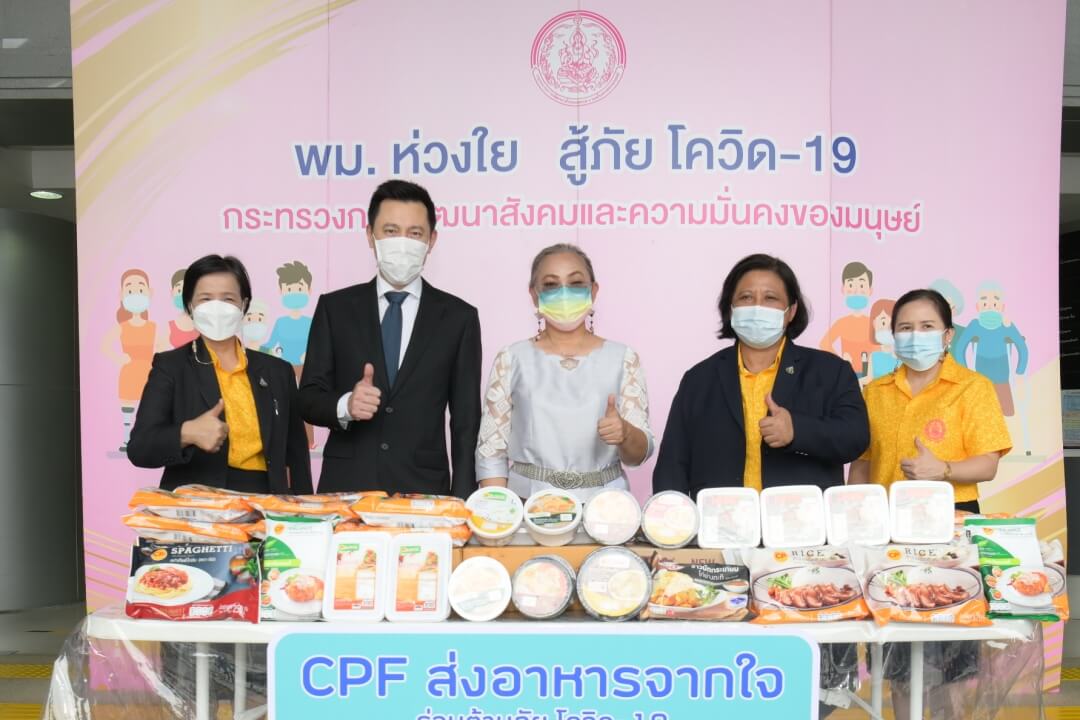 07 May 2021
CP Foods supplies food for elderly and vulnerable groups as COVID-19 hits hard
Charoen Pokphand Foods Public Company Limited (CP Foods) has supplied 2,000 packs of ready-to-eat meals to Ministry Of Social Development and Human Security to distribute for elderly and other vulnerable groups during COVID-19 outbreak.

Ramrung Worawat, deputy permanent secretary for social development and human security, said this new wave of outbreak has hit hard on the group of elderly people, people with disabilities and other vulnerable people. The essential items given by the private sector will help the Ministry to achieve its relief mission, ensuring that they have received sufficient supplies for their daily lives. This donation will also support the government's COVID-19 prevention measures.
"Thanks to all sectors for providing helping hand for the elderly, the disabled or other people who have suffered from the epidemic of COVID-19, helping them to gain access to safe and sufficient food in this difficult time," said Ms. Ramrung.
Aside food donation, CP Foods gave four freezers at the Department of Older Persons and the Elderly Social Welfare Development Center to store ready-to-eat food products such as shrimp wontons, garlic fried rice, Teriyaki chicken rice, etc. for distributing the elderly and other people in need .
According to the CP Group policy, CP Foods brings its expertise in safe food production and distribution to help society during the new coronavirus outbreak via the CPF Food from the Heart against COVID-19 project, providing food supports for medical staffs nationwide.