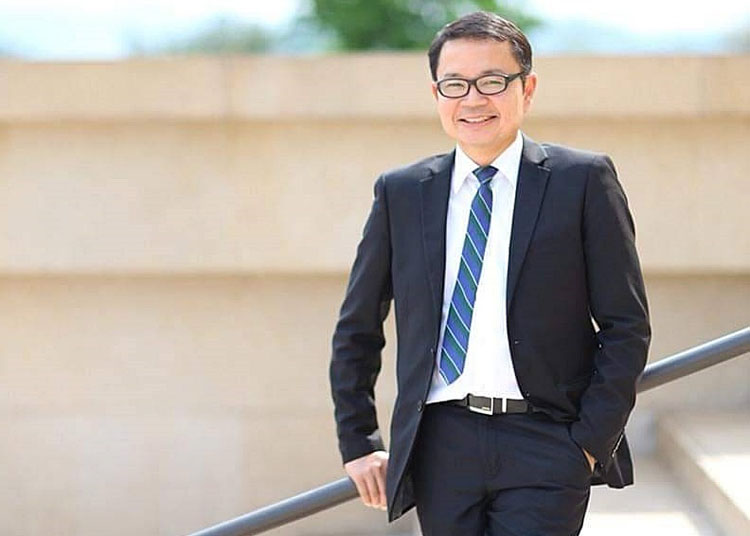 07 Jun 2022
CP Foods applies 5 principles ensuring animal health and food safety
Charoen Pokphand Foods Public Company Limited (CP Foods) introduces five principles that are the heart of animal husbandry operation to produce safe foods that meet international standards and also sustainable.

Dr.Damnoen Chaturavittawong, DVM., Senior Vice President - Swine Veterinary Service Department of CP Foods said that consumers are looking beyond just safe and quality foods. They are also looking for products that are sustainable and made from the high animal welfare practices. To meet changing expectations, the company operates the meat production chain by adhering to the five core principles that are considered to be the heart of CP Foods' farming practices. He pointed out that these five factors have helped the company to raise safety standards and helping to produce disease-free, residue-free, quality foods.
"The Five Heart Principles consist of good breed, good feed, good housing, good management and good disease prevention measures. These are guidelines that CP Foods adheres to the production of high-quality foods that are safe for consumers," Dr. Damnoen said. "Farmers can also apply the principles to increase production efficiency and helping them to cope with multiple challenges,"
The Five Principles for Animal Husbandry are as follows:
1) Good breed: CP Foods, therefore, pays attention to the selection of good, healthy, disease-free breed of animals along with the development of breed so that they can grow to its fullest potential without the need growth hormone.
2) Good Feed: Animals must receive sufficient quality food. CP Foods selects the best raw materials and continuously researching and developing formulas that are suitable for each age group of animals, including adding nutritional value that benefit consumers such as the use of probiotics to strengthen the animal's immune system and subsequently reduce the need of antibiotics. For example, Cheeva pork and Benja chicken, are high in omega-3 because both of the products are made from flaxseed-fed animals.
3) Good housing: animals must be raised in a high biosecurity closed house that use the Evaporative Cooling System to control the optimum house environment, helping animals to live comfortably and growing without stress. Dr.Damnoen added that the good housing can prevent outbreak from external source and keep animals healthy throughout their lives so there is no need for antibiotics for treatment.
4) Good management: a good farm and environment management in compliance with international standards allows CP Foods to produce quality foods with minimal impact to community and the environment.
5) Good disease prevention measure: CP Foods recognizes that biosecurity system enable protect farms from disease carrier and prevent pests from entering the area. Integration of automation and digital technology has enhanced safety, for example, a CCTV allows animals to be monitored anytime, and anywhere. These ways, the company can reduce the risk of people having to enter the animal house and carrying contaminants and germs into farming areas.
In addition, every production process in the meat factory from the slaughterhouse, the cutting plant, the processing plant to the distribution center has considers food safety as a priority. Infection and foreign matter are tested to ensure that the product is contamination-free. Moreover, these facilities have been certified for standards such as Good Manufacturing Practice (GMP) and the Hazard Analysis and Critical Control Point System (HACCP) system, boosting consumer confident in the quality of products.