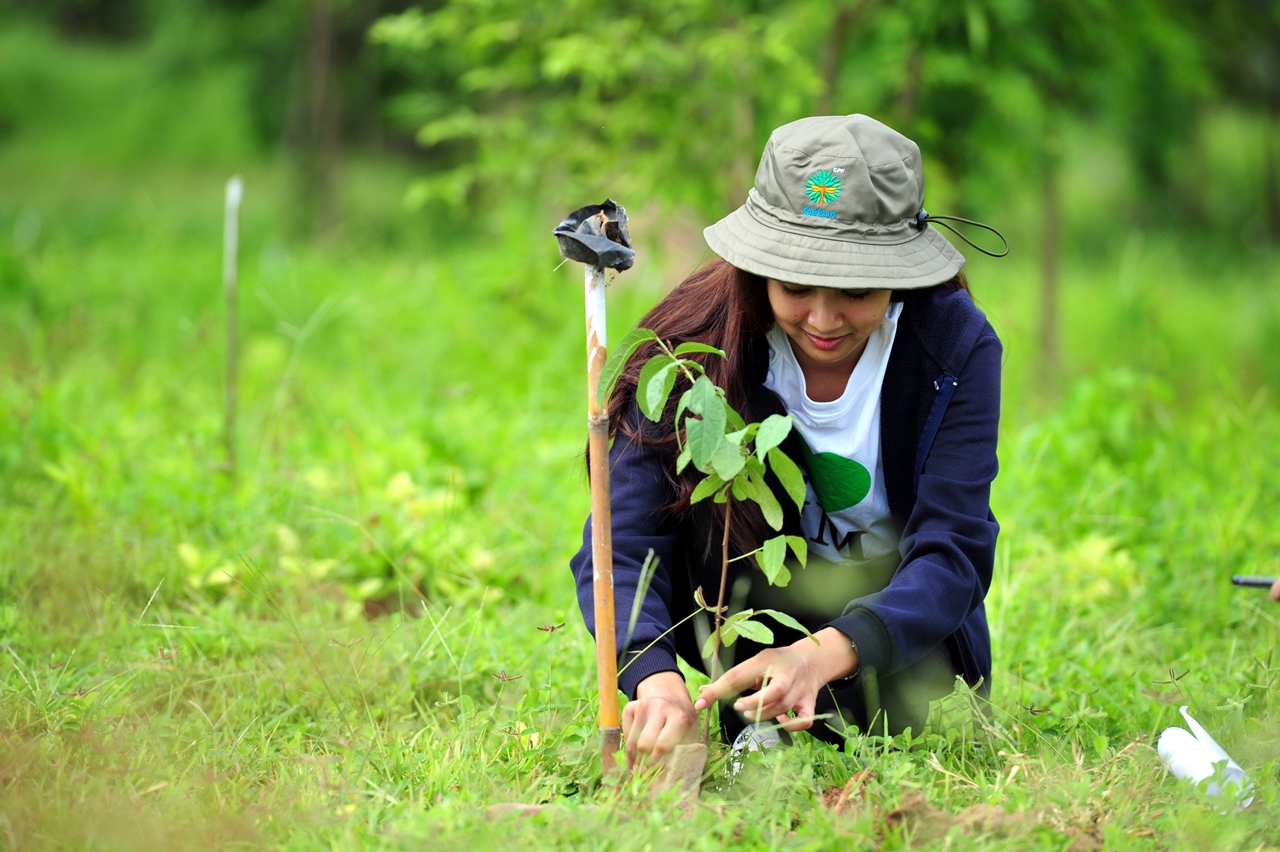 30 Jan 2020
CP Foods joined public-private alliance to reduce PM 2.5 with one million trees
Charoen Pokphand Foods Pcl (CP Foods) joined forces with Ministry of Agriculture and Cooperatives, Bangkok Metropolitan Administration and other alliances to give away 1 million trees as part of Green City by MOAC, an initiative to reduce air pollution in Bangkok.
Driven by its belief that a business must be based on social and environmental responsibility, CP Foods has joined the public-private initiative to take action toward reducing the impacts of climate changes and air pollution, which are public health emergency.
Mr. Wuthichai Sithipreedanant, Senior Vice President for Corporate Social Responsibility of the company, said CP Foods will give 250,000 trees to public at 160 branches of CP Freshmart in Bangkok.
"We would also like to express our appreciation to all our project partners for working together to improve environment. By increasing green area, we can make tangible differences for Bangkok," he said.
CP Foods has teamed up with Kasetsart University to provide 6 types of trees, including Calathea plant, Little Yellow Star, Spider plant, Ferns, Coat buttons, and Cypress Tree. According to the National Research Council of Thailand, these plants have high ability to trap dust.


Besides the Green City project, CP Foods has initiated several of reforestation projects, covering the areas of 10,000 rai, including 5,971 rai of Rak Ni-Ves, Pasak Watershed, Khao Phraya Doen Tong Project in Lop buri, 2,388 rai of Grow-Share-Protect Mangrove Forestation Project in Samut Sakhon, Rayong, Chumphon, Phang Nga, and Songkhla provinces. The company also planted 1,720 rai of trees within its farms and operations.