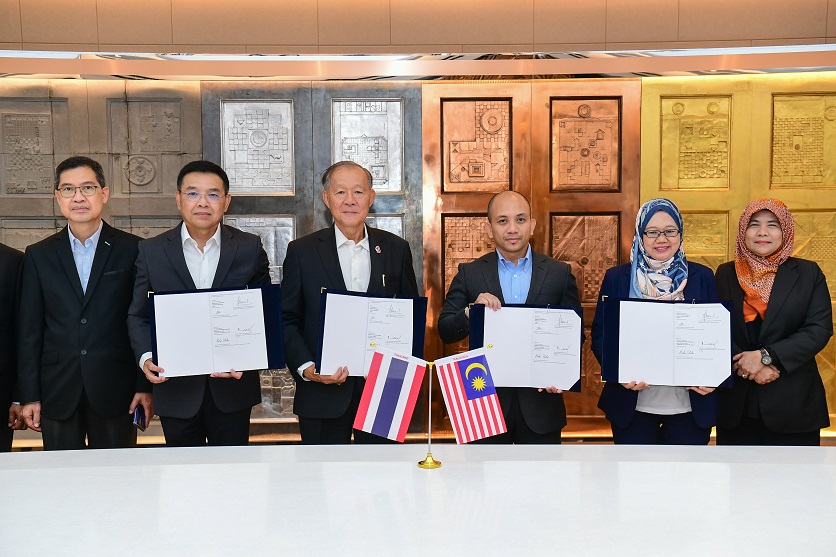 19 Jan 2023
CPF Malaysia partners with PKBS to build food security for Malaysian people
CPF Malaysia has collaborated with Selangor Agriculture Development Corporation (PKPS) to boost agricultural development in Malaysia. Dr. Mohamad Khairil Mohamad Razi, CEO of PKPS, signed the memorandum of understanding (MoU) with Mr. Sompop Mongkolpitaksuk, Chairman of CPF Malaysia, and Mr. Montree Srihamontree, President of CPF Malaysia, at CP Tower Silom in Bangkok. The collaboration is in accordance with CP Group's "3-benefits" principle of putting the needs of the country and the people ahead of the Group's business interests.

As part of the agreement, new broiler breeder farm and layer farm will be established in Selangor, Malaysia. The effort aims at creating Halal food hubs and strengthening food security for the country.
The collaboration will focus on the expansion of agriculture and livestock business, particularly new broiler breeder farm and layer farm in Selangor. In addition, CPF Malaysia will share an expertise in handling farming operation to PKBS's staffs. This will help to ensure food security for the state. The MoU signing is in line with CPF Malaysia's goal to be the Halal Food Hubs and export products to Muslim consumer markets, including the Middle East.
In addition, PKPS's delegation also visited CPF's breeder farm and hatchery facility as well as processing plant in Nakhon Ratchasima province.
PKBS is a state corporation under State Government of Selangor in Malaysia. The company is responsible for advancing the plantation industry and agricultural base for the improvement of socio-economic development of the state. The organization also carries out commercial projects for the benefit of people.