Thailand has integrated its economic development approach upon the basis of the "Bio-economy," where the agricultural and food industry is one of the important sectors that will drive the country's economic development forward while using the nation's bio resources in a valuable way, and maintaining balance with the environment.
With this in mind, in 2016, the Company launched the "CPF Rak Ni-Ves Project" at the Pasak watershed, Khao Phraya Doen Tong to conserve and restore a vital upstream forest. The Pasak watershed is a critical water source for agricultural and industrial sectors in five provinces, namely Loei, Petchabun, Lopburi, Saraburi and Phra Nakhon Si Ayutthaya. It also serves as an important water source for our Feed, Farm, and Food businesses.
In 2018, the project results revealed that the average survival rate of newly planted trees was at 90%, while the communities surrounding these forest areas had also received benefits from the ecosystem products that came with the restored forests. The Company continued to conserve this forest areas and conduct engagement activities, by, to name a few, constructing check dams to continuously humidify the forest areas, building a firebreak, reforesting the forests and removing weeds to allow natural plant reproduction. These covered an area of more than 5,971 rai (955 hectares).
Furthermore, we collaborated with the Faculty of Forestry, Kasetsart University to study biodiversity in the project area. The study results will be used as baseline data to determine the changes after project completion. The study found 9 species of mammals, 119 species of birds, 20 species of reptiles and 15 species of amphibians.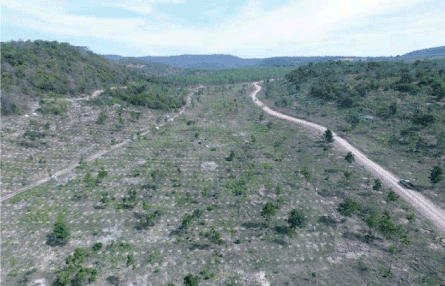 In 2016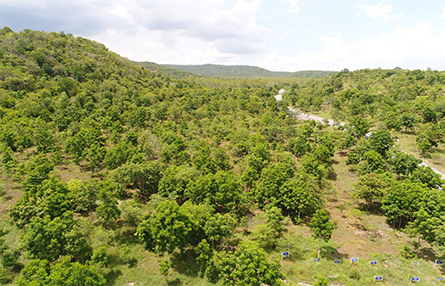 In 2020